251 meters height, 174 meters prominence. These are the dimensions of my pride.
The day began with the usual sneaking into my bed, cuddling giggles foreshadowing our Netflix break for Peppa Pig and some hot chocolate under the duvet. This idyll ended up with a breathless flinging of limbs in a desperate attempt to find two identical socks followed by a dramatic peeling and cutting of one apple and few fingers for the aftrenoon snack. The last day of Fringe's performances required our full concentration to get dressed and get out on time. Alas, this has not been an easy task lately. A quick shower, doing the laundry, ritually arranging about 4 times at least all of the toys in the living room, preparing the breakfast, dancing about 4584529033092302 times under the "Let it go" rhythms of "Frozen" and we have already missed all of our morning arrangements. Apparently, time flies with the speed of light and my attemps to keep the speed are not crowned with success.
After we created our flawless looks, we suceeded to (1) visit one theatrical musical, (2) take few pictures with its actors, (3) get an autograph from the"Paddington Bear" author,  (4) recreat Paddington with bare hands, a dozen of colorful paints and a roll of toilet paper, (5) walked 17391 steps through the city to finally reach home victoriously for an afternoon snack. My laziness lasted 43 minutes which turned to be long enough to decide that our energetic day is far from over and it is about time for my husband to fall a victim. It was decided – we were about to climb one of the seven emblematic hills of Edinburgh which extends just meters away from our back yard. The hill is called Holyrood and its highest point is Arthur Seat with 251 meters height. The hill is the manifestation of my understanding of breathtaking views, magical sunsets, cozy picnics and a terrain for my daily workouts. This day, I had decided to have my little daughter climb and descend it on her own. I prudently handed one protein bar to my husband and reminded him to fill his being with patience (the probability of carrying down 14 kilograms on his shoulders was bigger than the probability of rain over England). I put water and some nuts in my backpack and put all of us in a sporty look.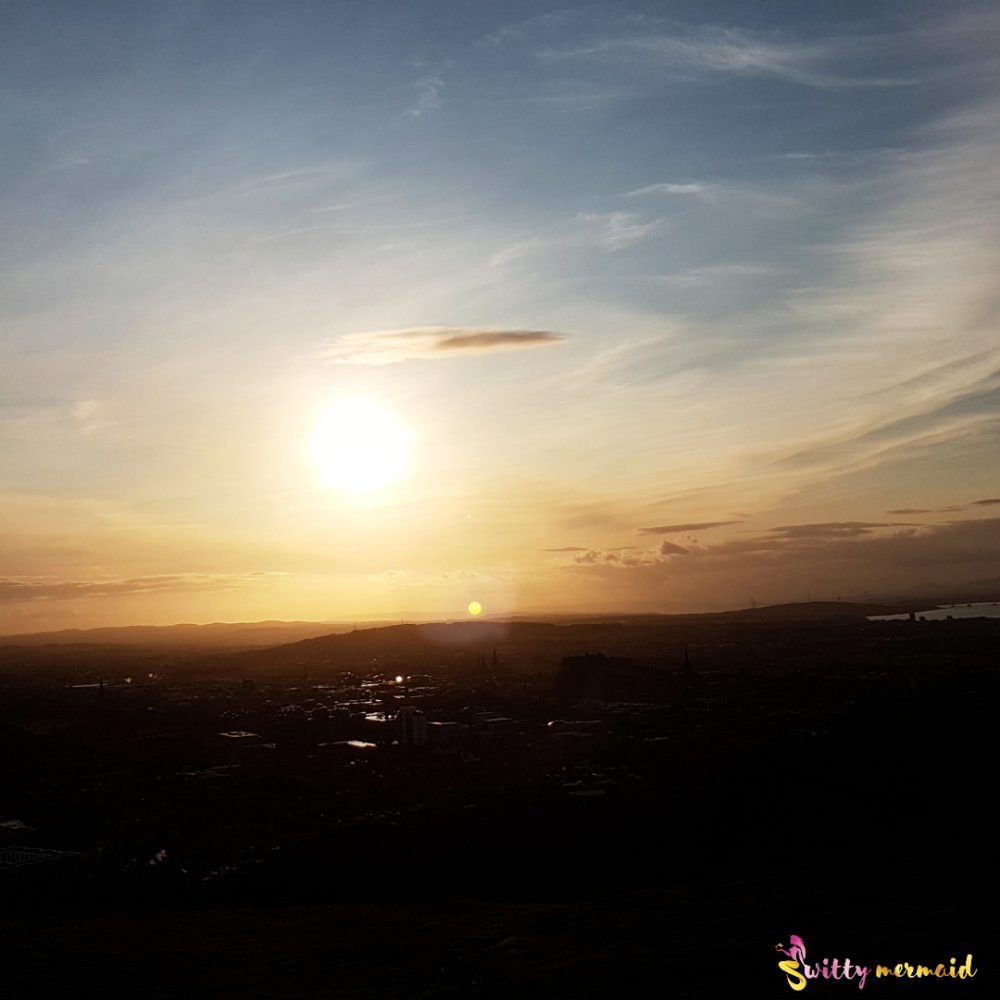 It was 6.20 in the evening, and the little one had more energy than a doping athlete at the Olympics. It was my stellar moment to exhaust her enough for a good night sleep. The walk went smoothly, all senses were at their maximum and absorbed every emotion and sight – from the Sun hiding behind the horizon to the delicious blackberry bushes with ripe berries. While the blackberries from the store had never aroused a special gourmet interest in my daughter, those on the bushes certainly provoked her appetite. Not only did they give her the energy to go up to the top but also gave her enough tone to meticulously gather all the stones and small pebbles, build a castle and invite me and her father multiple times to get in and out through it doors which she diligently opened and closed.
That is it, I already felt like the mistress of my daughter's sweet dreams. I took out the water and the nuts and threw that kind of a look to my loved one that says "Better get ready to carry her". Instead she tweeted happily down the slope only stopping to eat those blackberries that she accidentally missed on her way to the top. She went all the way down and with the last drops of energy she had in herself ran down the meadow leading to our home.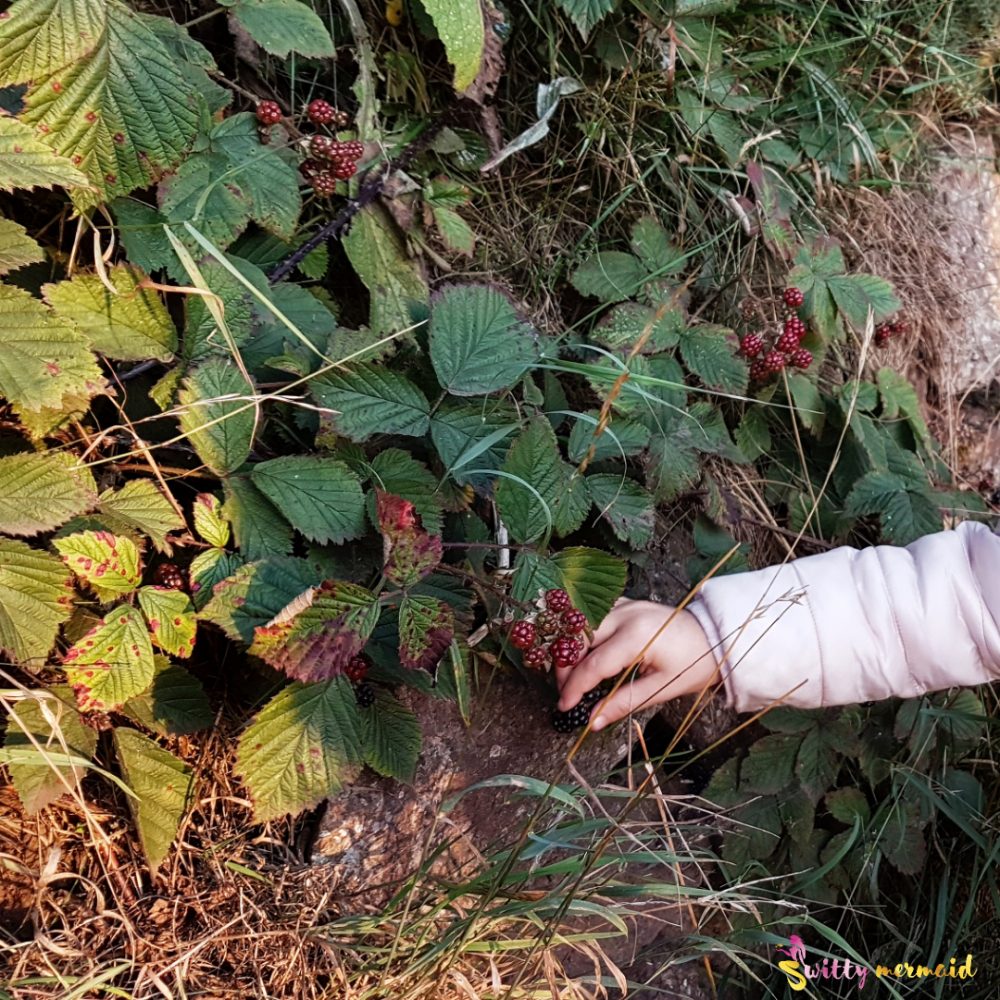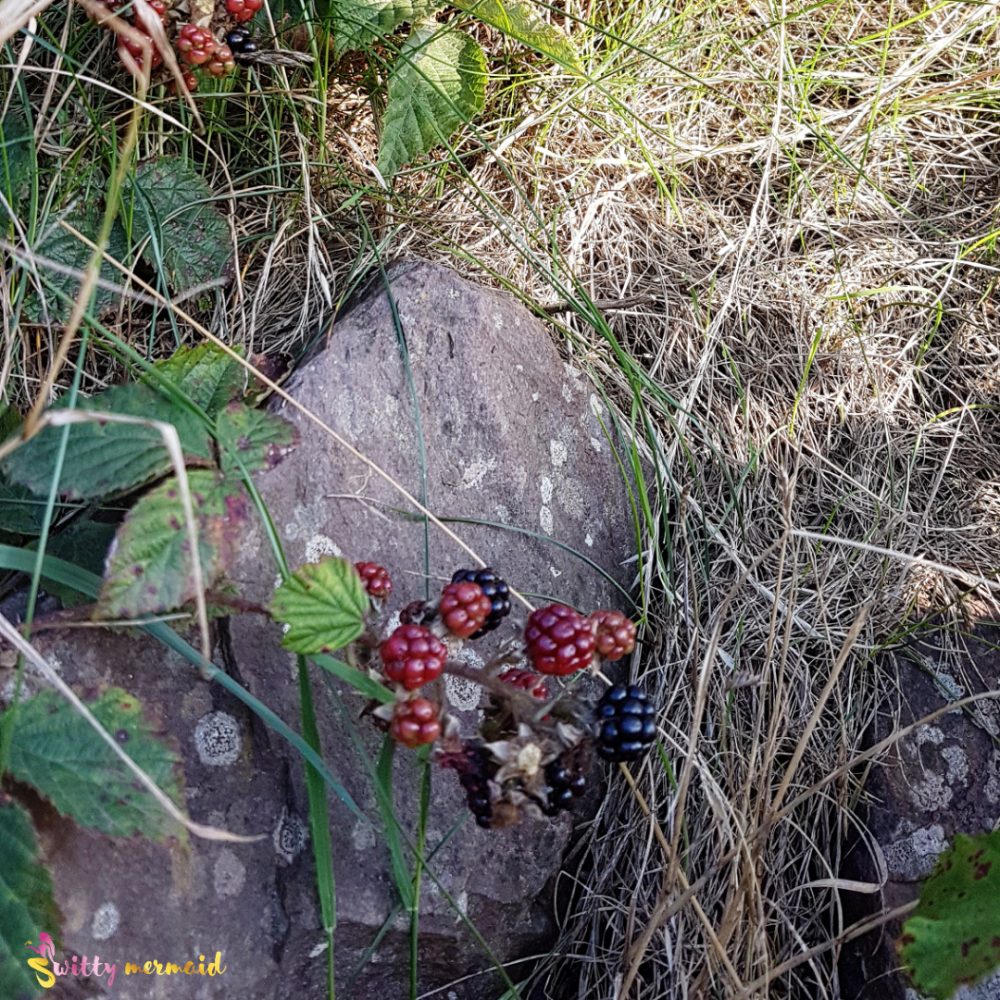 Realizing the significance of what happened I was filled with a sudden burst of happiness, admiration and gratification to power infinity. So far we have climbed the hill multiple times, but the descent has always been on her father's shoulders, and climbing on her own to the top has always been questionable.
Today, however, oh today she conquered her first peak absolutely self-consciously, motivating and energetically. She was like the wind, full of happiness and energy, infusing the world with enthusiasm and charm at sunset.
These are the moments I live for. Happiness is hidden in the small things that happen in the veryday life. Just stop for a moment and enjoy them.
ХХХ
The Mermaid