Love, belonging and connection are the universal sources of a true existence. To find someone with whom you truly want to relate is an amazing gift. 
Are you interested in working with me?  Through my influential online presence and trusted name, Witty Mermaid has the ability to reach engaged women with families throughout UK and Bulgaria.
Get in touch by filingl out the contact form below or write directly to mia@wittymermaid.com
Let's Get In Touch!
[wpforms id="7729″ title="false" description="false"]
Media Coverage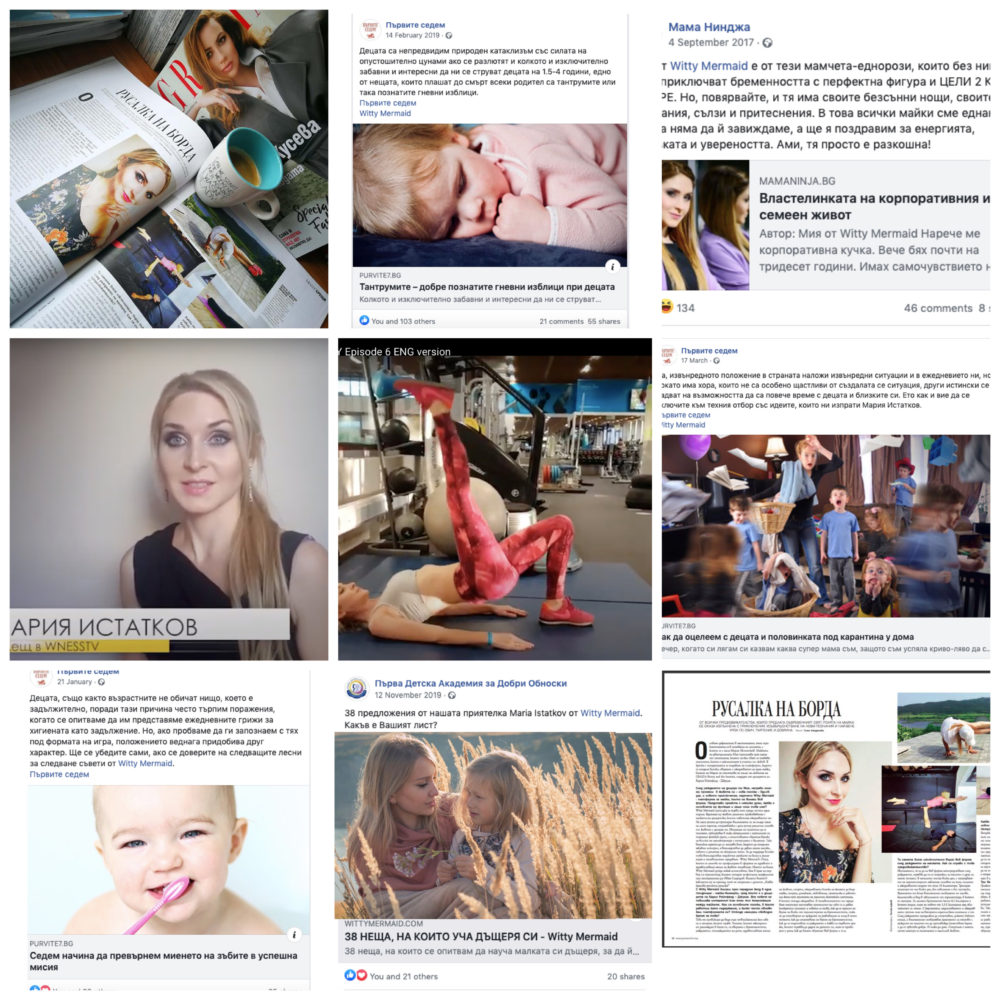 Witty Mermaid is featured in one of the leading lifestyle magazines GRAZIA.
I was the anchor of a TV show called Witty Mermaid Diaries broadcast on WNESS TV – a talk show about parenting and healthy living. I was also a guest speaker in "Reserved for Parents" TV show, WNESS TV.
My articles are published in leading blogs such as "Miss Bloom","Purvite 7" and "Mama Ninja".
XXX
The Mermaid