When you live up north sooner or later you get used to welcoming the autumn earlier than usual. And although I'm a worshipper of the summer in all of its glamor and fun, I find something very tempting and lovable in this season. I love the colorful autumn attire of nature, the smell of wood in the fireplace, the noise of leaves under my feet, the early nights that call for wine and love from early and for long …
The autumn brings me the feeling of home-like coziness when you huddle in the kitchen with a glass of wine and bring to life in flavor and aroma your favorite dishes. And my favorite is … well chocolate and I make it with so many teaspoons of love that once ready it ends in minutes. That's exactly what happened today …
The kids and me welcomed the very first day of September in a particularly chocolate mood. We went to my favorite bio store Holland & Barrett, drove all instore cameras to complete madness with our presence (three kids + three sexy mamas) and brought the staff to euphoria and quiet thrill of expectation for us to leave sooner. We arranged all the necessary ingredients for an irresistible raw chocolate on the kitchen shelf and vividly got in action. The kids so diligently and patiently blended the chocolate ingredients (each kid having several blender turns) that I have never got such a smooth chocolate consistency before. Then, of course, the hardest part came – the one in which armed to ears with spoons of any size we vibrated together in the most prolonged chocolate "mmmmmm" ever. Whatever remained after this initial tasting was arranged and decorated in candy molds.
The recipe follows below, but let's start backwards … with the result first.
Mind the special fauna that the children created – butterflies with a topping of dried fruits, ladybugs with coconut flakes and "naked" snails. If you do not see them clearly in the picture above you need either more coffee or an emergency dose of imagination 😉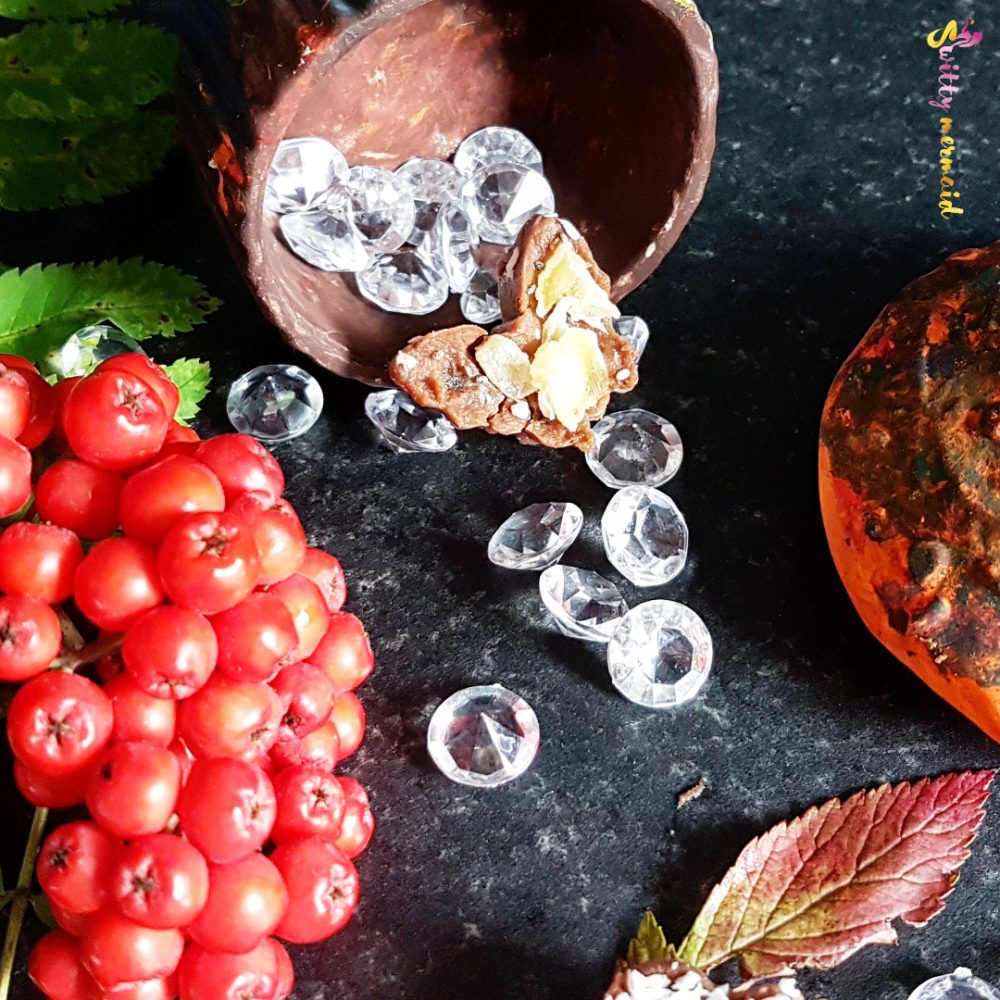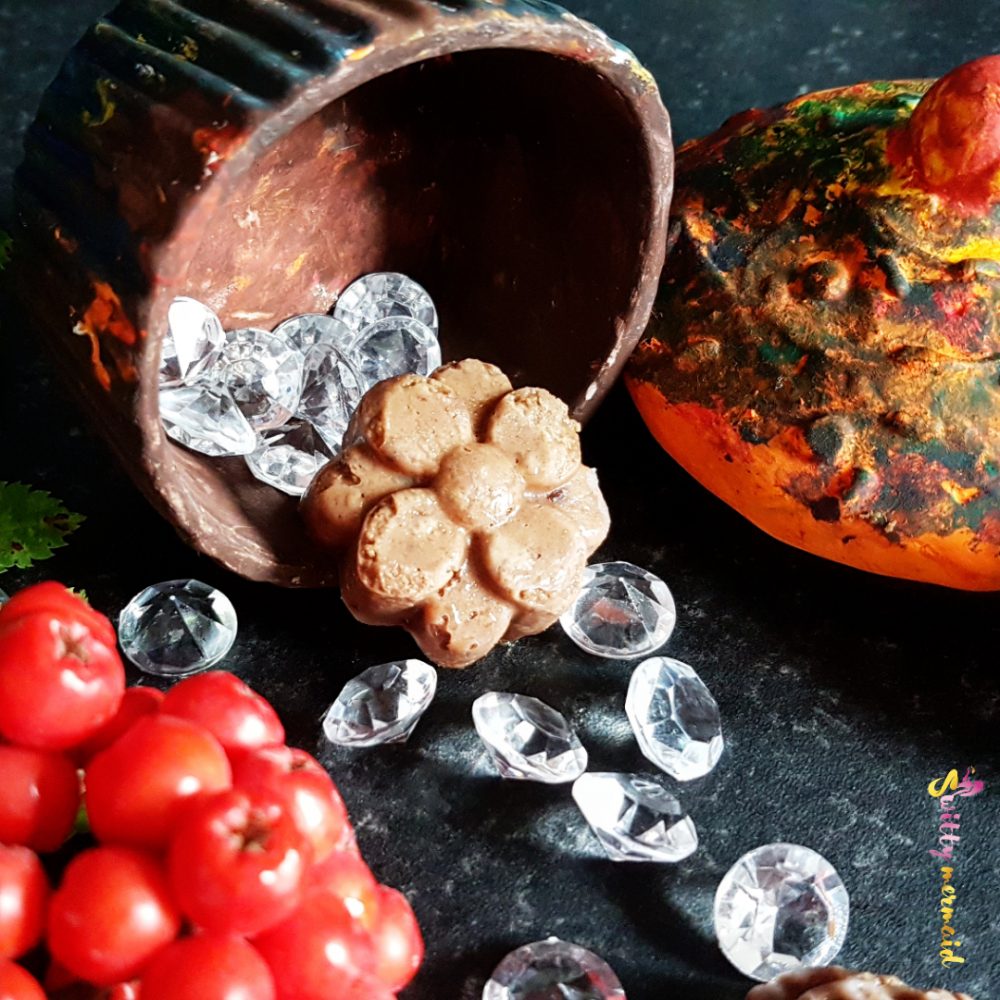 HOMEMADE RAW CHOCOLATE INGREDIENTS:
170 grams of cashew butter
150 grams of Mejul dates, soaked in water in advance and cleaned from the peel and stone
3 tablespoons of coconut milk (in a can)
3 tablespoons coconut paste (not oil or butter)
2.5 tablespoons of raw cocoa powder
For decoration: coconut flakes, whole nuts, chia, dried fruits
METHOD OF PREPARATION:
Put everything in the blender and blend until you obtain a homogeneous mixture. Place the mixture in candy molds and store in the freezer.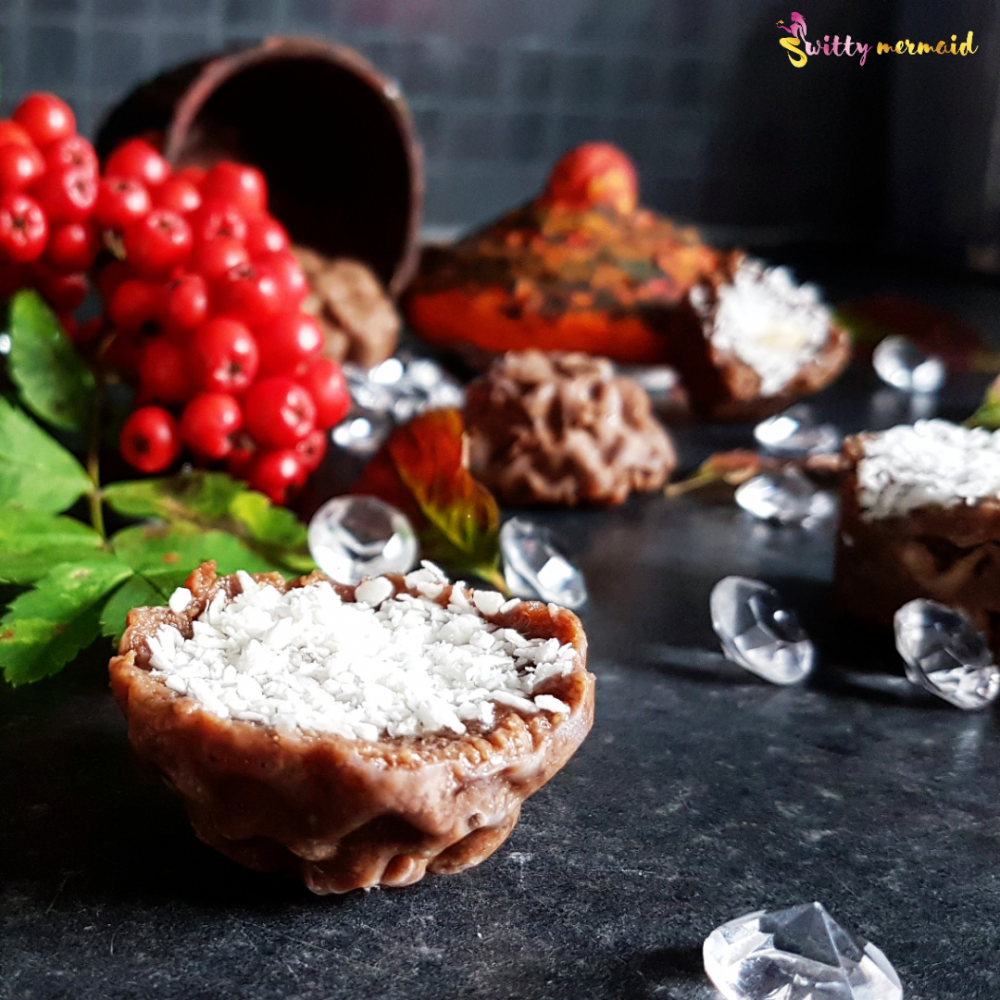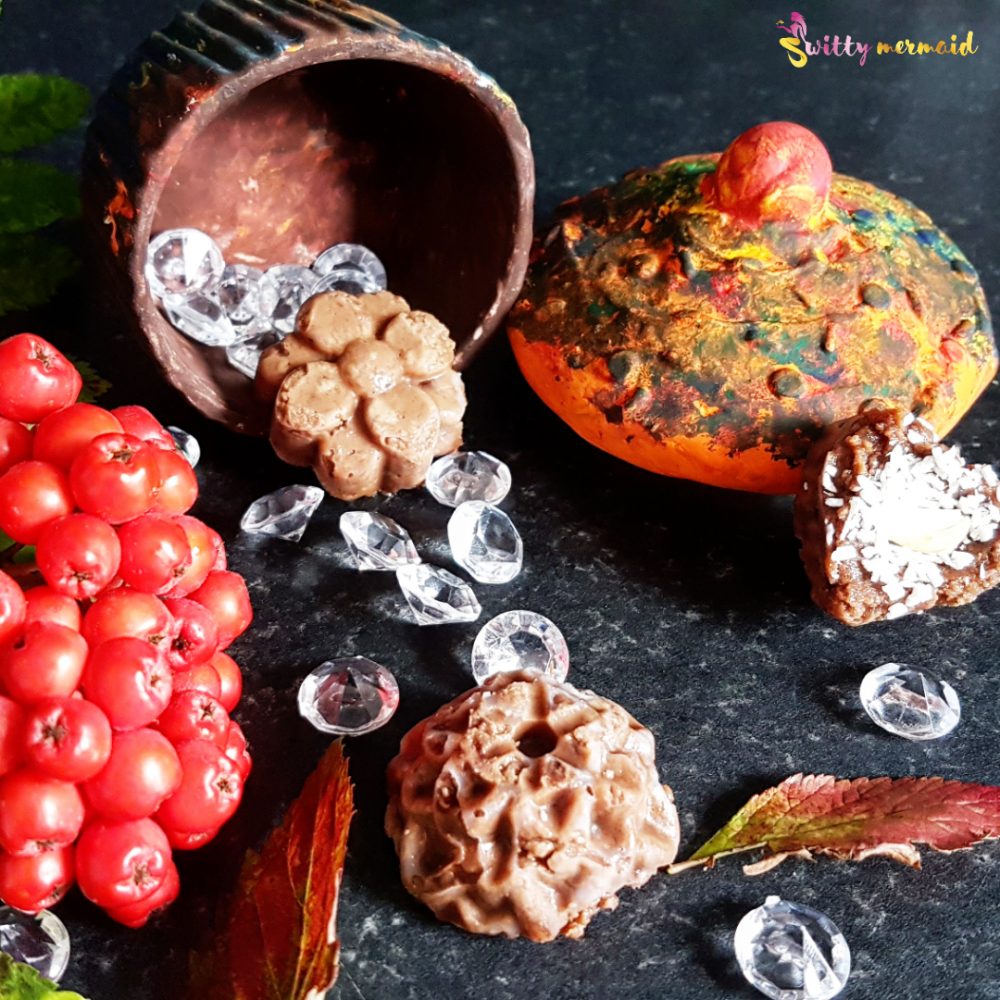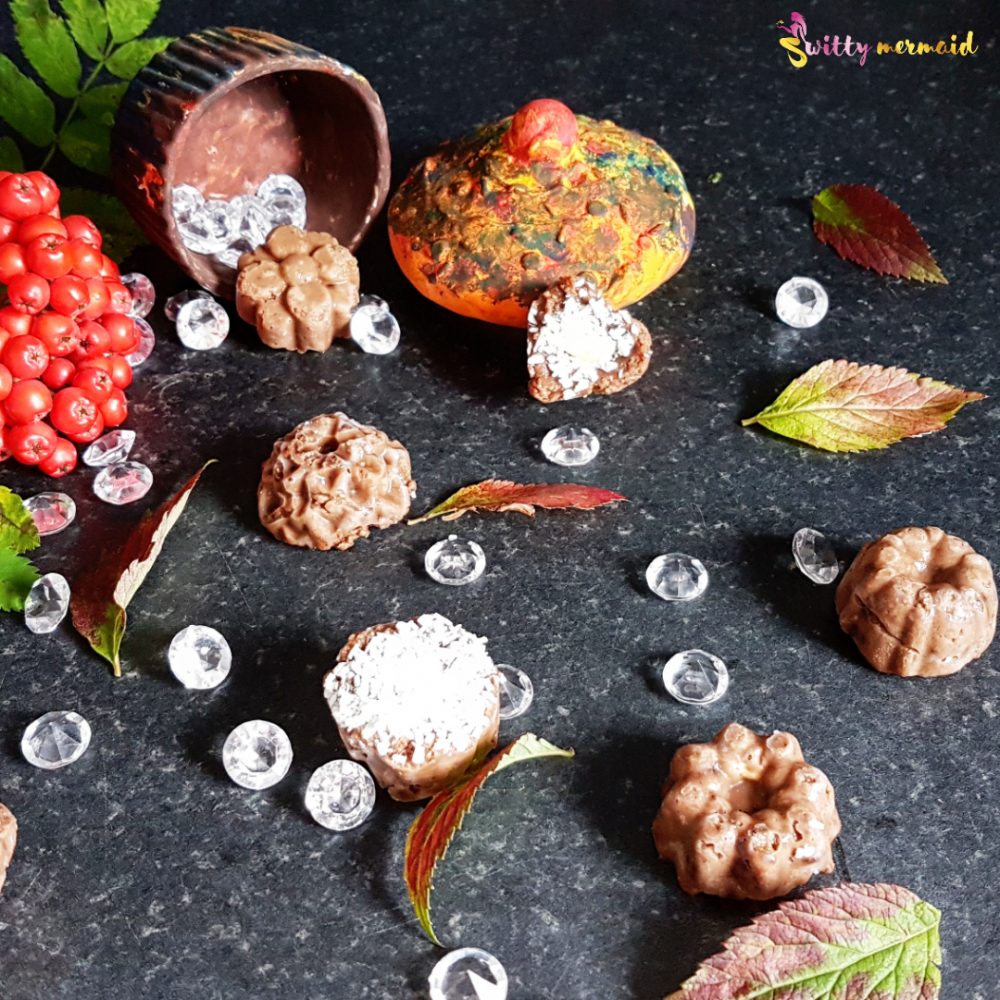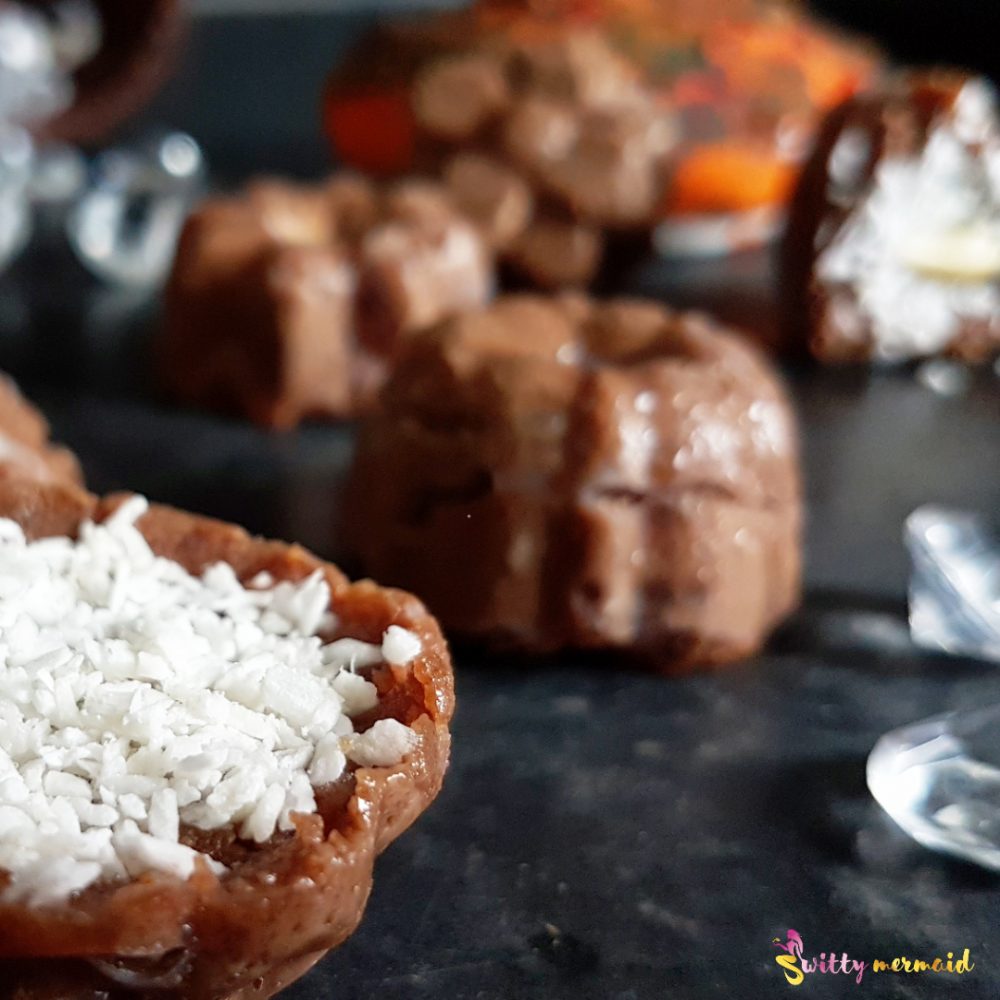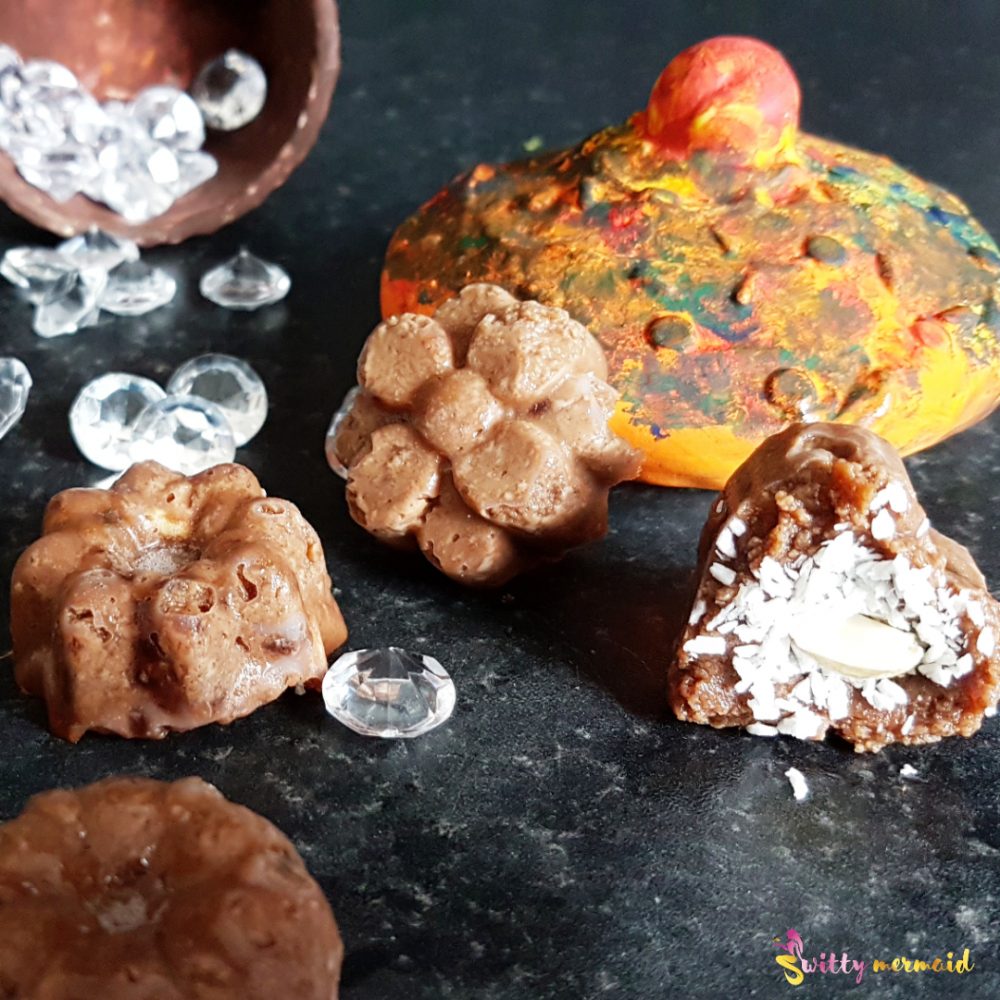 Bon appetit 😉 It would be very "bon" – I promise 🙂
ХХХ
The Mermaid