Merry Christmas, mermaids!
I love the feeling of this holiday so much! It carries the aroma of peace and tranquility. Home comfort and late mornings under the blankets. Snowmen and mulled wine. A burning fireplace and the warm embrace of a loved one in slippers with the muzzle of the reindeer Rudolf.
All this home idyll is just inviting the senses to taste something sweet. After all, during the holidays not only the soul but also the senses rejoice 🙂 We saturated our taste buds with a homemade marzipan, which we prepared in just a few minutes with my little one. It's not a traditional Christmas dessert, but it is one we love so much. And because it turned out so dangerously delicious, we share the recipe with you here.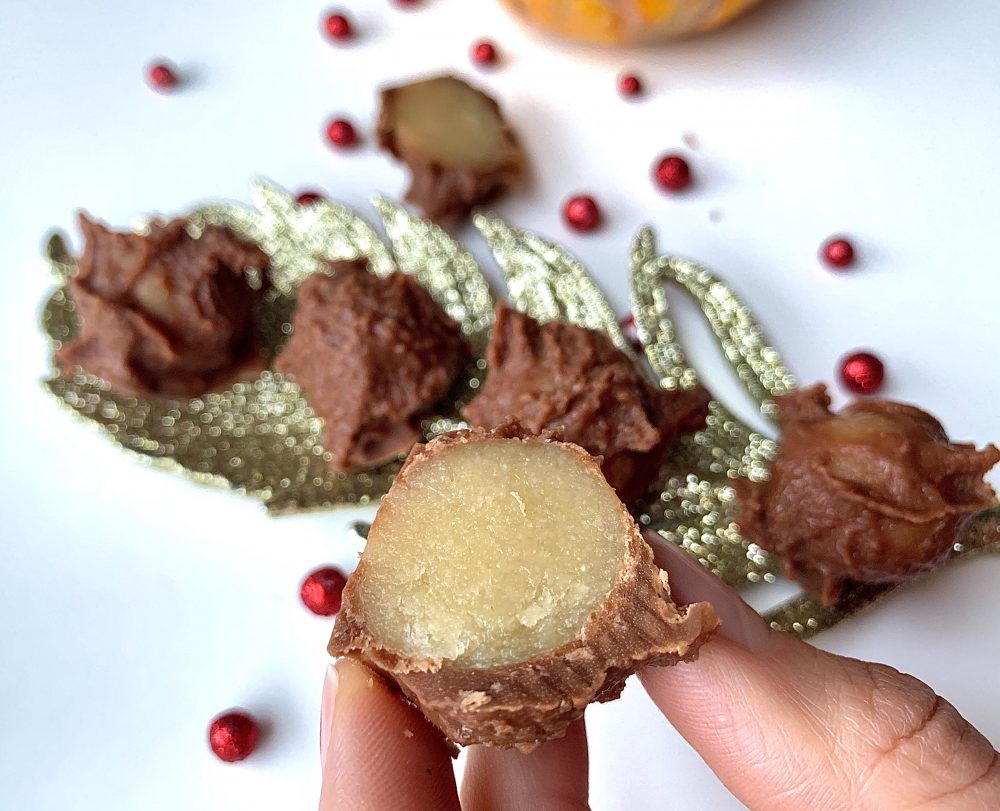 HOMEMADE MARZIPAN WITH HEALTHY INGREDIENTS
INGREDIENTS
250 gr almond flour
2 tbs honey / a handful of dry fruits / 4-5 tbs lucuma / 150 gr icing sugar or coconut sugar subject to your preferences 
1 ts rum / almond / vanila essence subject to your preferences 
2-3 tbs warm water
1 egg white or egg white powder
homemade chocolate which recipe I have previously shared  here or 150 gr chocolate from the store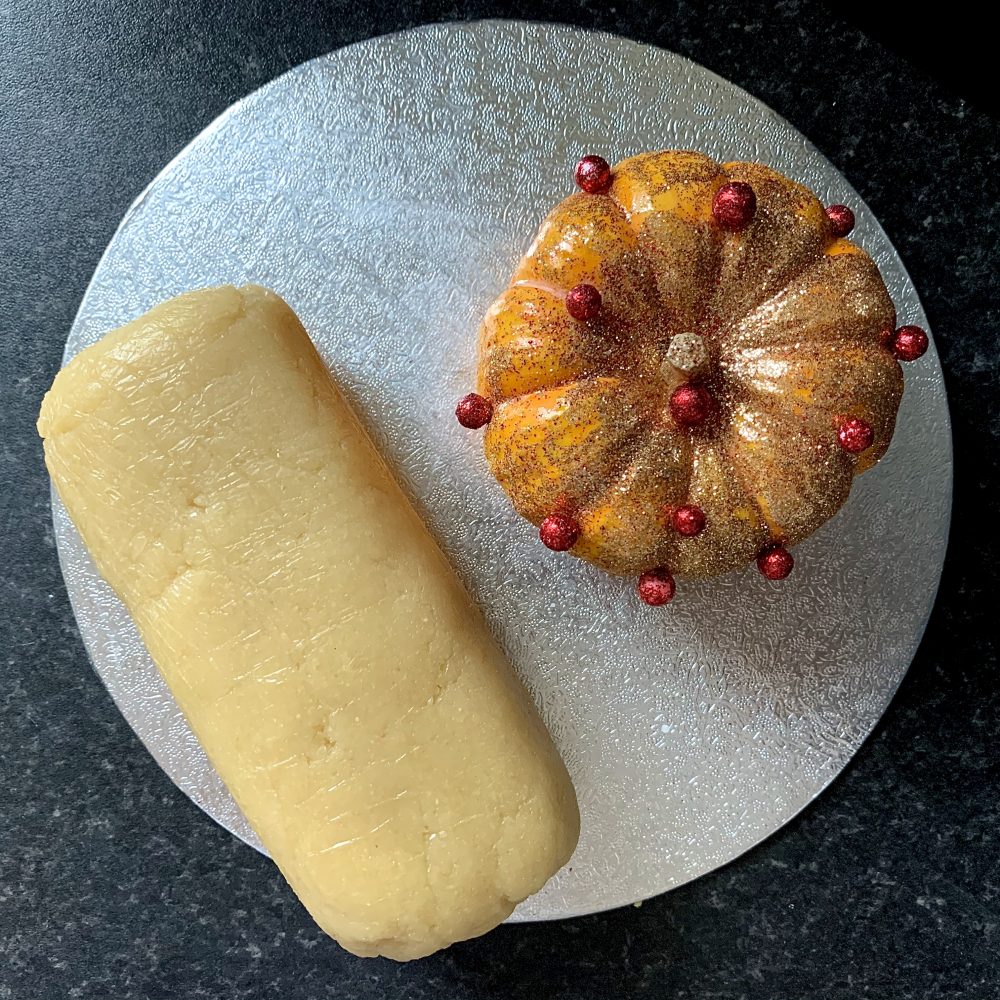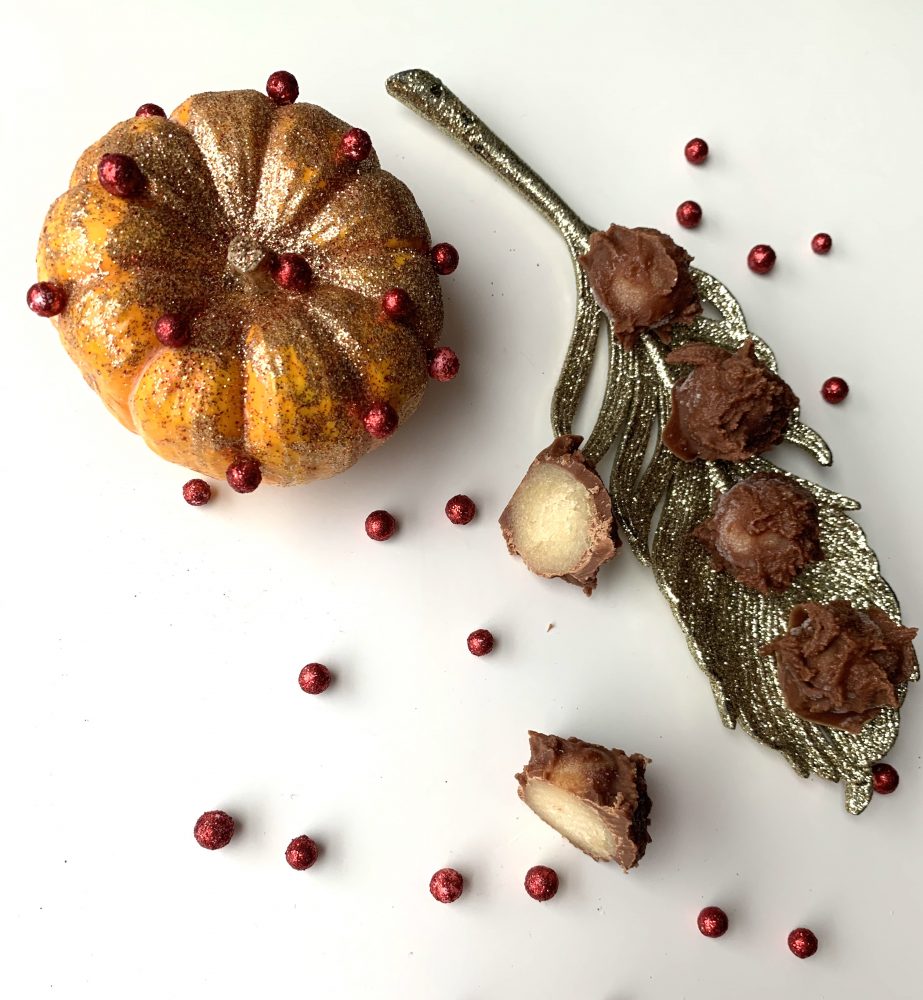 PREPARATION
You can easily prepare the almond flour yourself by soaking the almonds in water overnight and letting them dry well. Then you put them in the blender until you get the flour. Add the remaining ingredients to it and stir with a spoon until a homogeneous mixture is obtained.
The nice thing about raw desserts is that you can try them at any time, and if you miss something like taste or consistency, add a sweetener, water or flour. In principle, marzipan should not be very soft but rather hard enough to be modeled with hands. When ready, I wrap it in foil and refrigerate it for few hours.
Of course, the recipe is subject to creative incarnation. For example, you could add raw cocoa to the marzipan mixture to make it chocolaty or add fruits you like to make it fruity. Interpretations are subject to your own imagination. Our marzipan is the simplest version so that the little one can eat from it as much as she desires.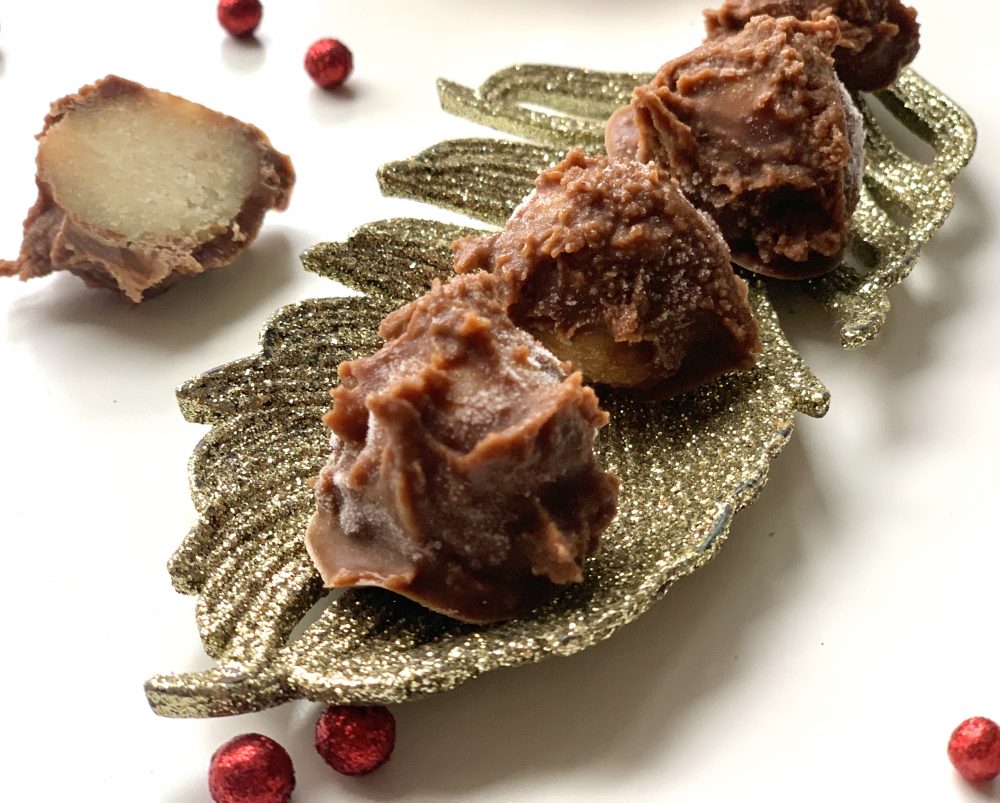 Then, I form small balls that I dip into the chocolate. If you buy it from the store you have to melt it in advance on the stove. You can add a little butter (coconut, cocoa or cow). Then leave it in the fridge for an hour or two and voila – you have delicious chocolate-marzipan candies that are hard to resist. So I suggest you hide them from your sight and enjoy them bit by bit.
If you happen to get carried away and eat more than necessary (two bites are needed to satiate your senses), read here how to stay in good shape during the holidays 😉
Stay merry and jolly!
ХХХ
The Mermaid