June 1st has been one of my favorite holidays since my childhood. Because it celebrates purity, hope, belief, curiosity,  spontaneity, love, inspiration, creativity, desire, freedom… It celebrates kids. Those who make our lives so much better and meaningful. And those that live within use even when we get older. 
Because growing the child in us is a matter of choice. Vision. Perspective. It allows us to be colorful as the rainbow, free as the wind, and happy as the blooming nature.
This June 1st was special. I was celebrating the children's day with own child. It was messy, colorful and funny. We cuddled for long in the bed. We made rainbow spaghetti for lunch. We swang and slided and played hide and seek in my most favorite park. We took funny pictures. We splashed the water in the fountain. We went on a quest for bugs. And finally – made rainbow cookies…for dinner!!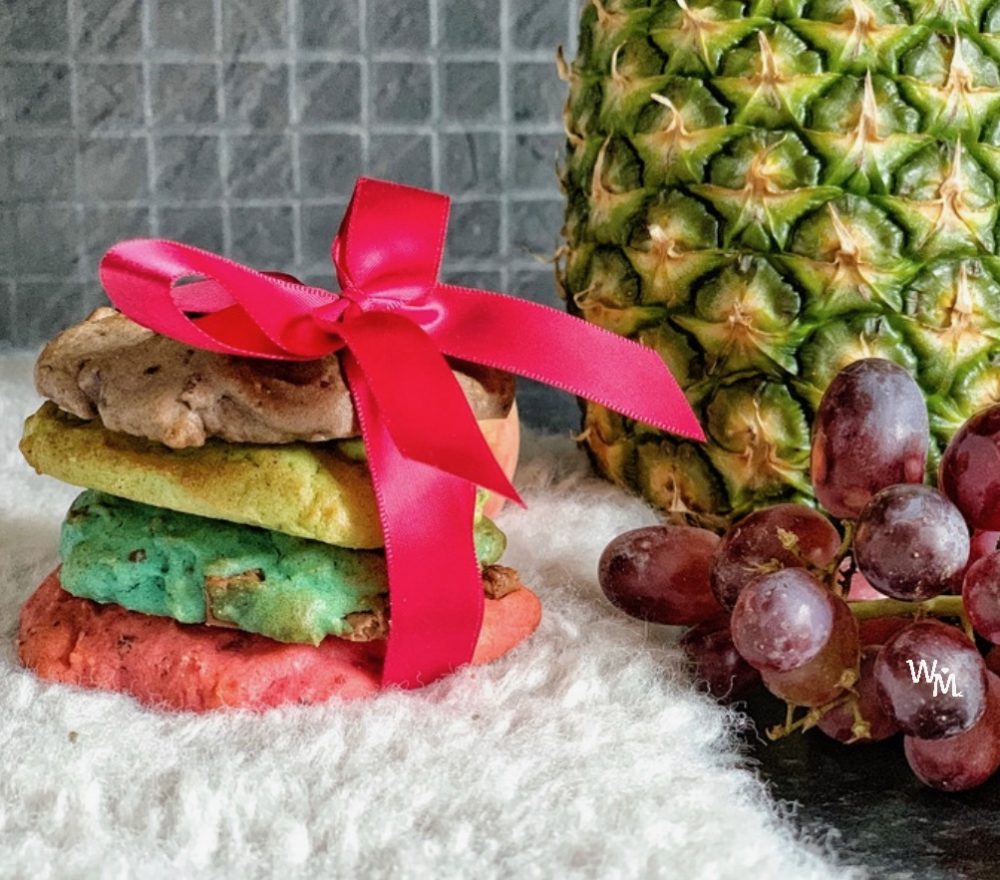 Actually – my daughter made them! And they were fab! Literally finished in a blink of an eye. I am not really sure who ate more – Mia, my husband and me. Each of us was too busy to admire the exquisite taste, hence could not engage in counting. Here is our delicious recipe.
INGREDIENTS
120 g slightly salted butter, slightly softened
200 g pitted dates
2 tbs honey
1 large egg
200 g flour – regular/coconut/apple – whichever you prefer
100 g quality black chocolate chips
food coloring (we used pink, purple, green an blue)
flavors (we used orange, salted caramel, vanilla and rum)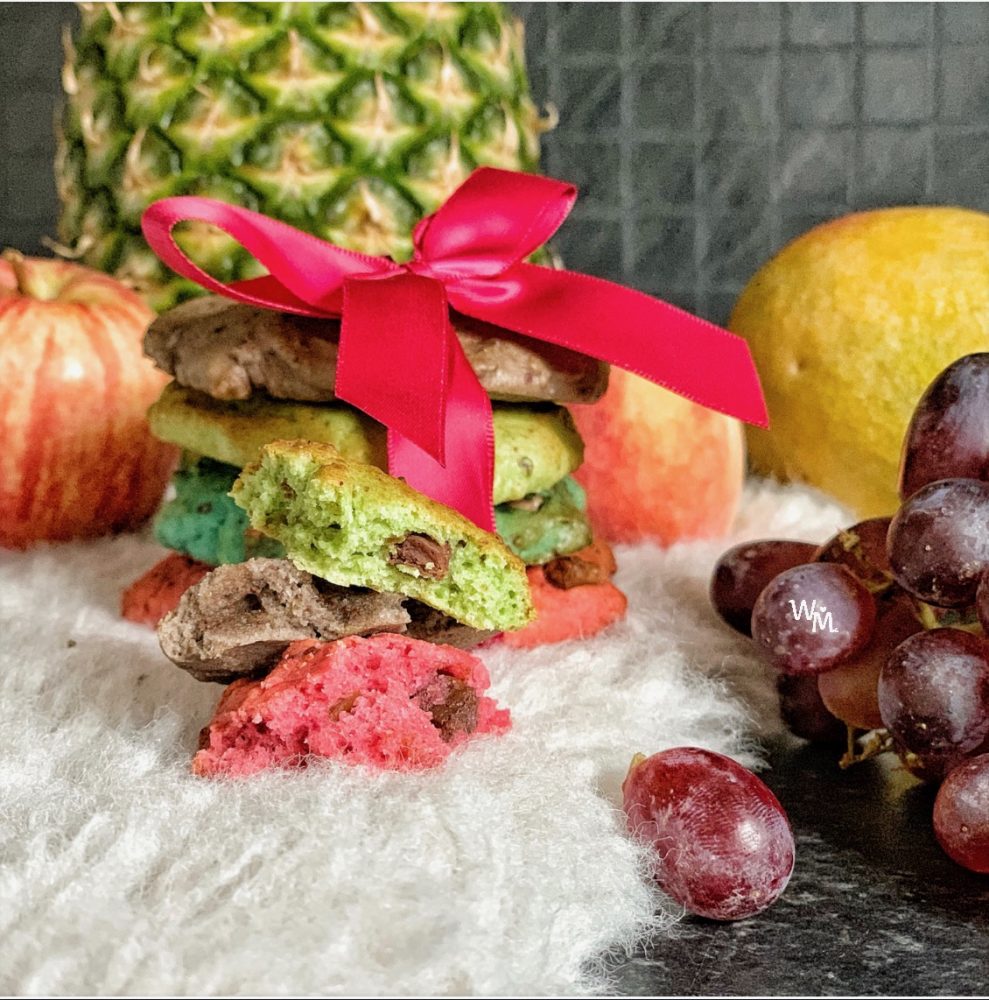 METHOD
Preheat the oven to 170ºC. Line a tray with baking paper.
Blend the butter, honey and the dates in the chopper until creamy. Add in the egg and flour and blend again. Stir in the chocolate chips. Mix it with a spoon.
Divide the dough in several equal parts, put it in separate bowls and add one food coloring and one flavor in each bowl. Stir firmly.
Roll tablespoons of the dough into balls and place onto the lined tray. Cover and chill in the fridge for 15 minutes.
Flatten the balls slightly and place in the hot oven for 10 minutes. In order to keep the nice colors check the cookies regularly and take them out right before becoming golden.
Leave to cool completely. Then…consume happily 🙂
XXX
The Mermaid