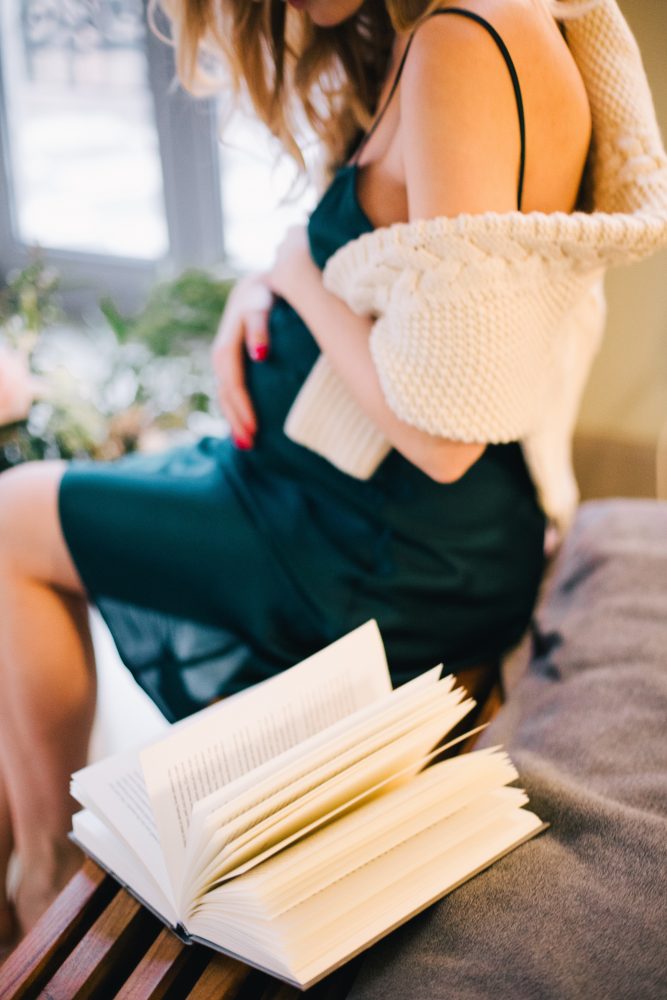 Every mom-to-be shall enjoy her cappuccino. There is no life without this scent. It fondles your pregnant senses and gives meaning to life against each feeling of dizziness, call for returning the eaten substance earlier before, bad mood and other standard side effects. Also, it is very healthy for the development of the baby's brain during the last trimester of the pregnancy. That's it! 2in1! The dream of each mom-to-be. And my own. So, let's talk about healthy eating.
Few rules saved my good physics and guaranteed unabated smiles and serene mood:
each promising morning begins with a mug of aromatic coffee
fruits are a zest but only when handful and consumed prior 11 a.m.
I praise all carbohydrates but only until early afternoon
stomach issues and moments spent in the WC reading long magazines, novels, best sellers, newspapers and the kind are easily solved with soaked oat flakes, dry plums and apricots
buying milk from the store is a tabu.  Drinking yogurt mixed with some water saves the day and gives proteins
pharmacies offer various vitamins that you can vividly give to the neighbors that you hate the most…with love 🙂
8 glasses of water daily keep your good health and your spirits high
must-sleep-now attacks require a nap immediately when needed
a bottle of fancy wine makes life look pinkish
This is how my dietary regime, subject to the development of the baby, looked like.
First trimester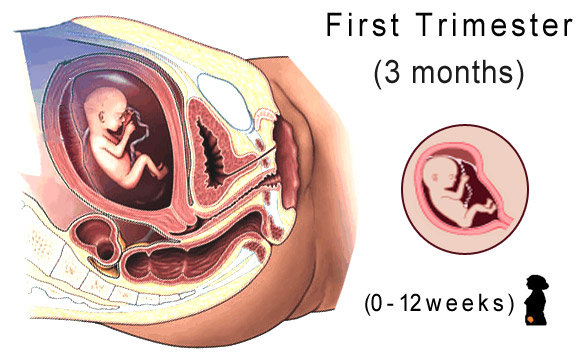 How the baby develops:
This small sweetness begins to look like something – arms, legs and fingers with their impressive nano measures are growing. The little one is covered in skin. The touching sense and the eyes start forming imperceptibly. This trimester you could finally hear the heart beat of the most desired heart.
My dietary regime:
09:00 am – A fruit of your choice. My mantra was a banana (energizing you with potassium, fiber, vitamin B6, vitamin C, vitamin A, manganese, folic acid), combined with satisfactory quantity of strawberries (source of vitamin C, vitamins from B group, potassium, iron, magnesium). I open brackets that during this trimester you have to avoid super foods shall you be used to consume them. Rather add some figs to your fruits choice for extra calcium, potassium, phosphorus and magnesium and excellent peristalsis.
1:30 pm – Pork (magnesium, zinc, vitamins B) or veal (rich in B12) with seasonal vegetables. If you choose a salad with raw vegetables you will gain an extra bonus – tsunami of vitamins and other healthy nutrients. The artichoke will shock you with lots of iron and folic acid, so you can definitely want it for lunch. Add some fresh onion which will give you some extra folic acid, iron, fiber, vitamin C, vitamin B6, calcium and magnesium.
5:30 pm – Raw bar for a good mood and a dose of sweetness. The colleagues also deserve one calm afternoon.
8:00 pm – Fresh salad. Avoid "Caprese" – the tomato is a fruit and it is not a good idea to consume it after lunch time, and the mozzarella, though a culinary deity, has unlimited number of calories. You can stick to all other vegetables, however.
Useful links:
HEALTHY DIETARY REGIME DURING PREGNANCY – II TRIMESTER
HEALTHY DIETARY REGIME DURING PREGNANCY – III TRIMESTER
ХХХ
The Mermaid