The X-mas and New Year's holidays are a great opportunity to spend more time with our beloved ones, get rid of the work stress and gather strength and inspiration for everything that comes after. However, they are also an occasion to indulge into more culinary temptations and laziness than usual, and hence gain extra weight.
Ever since I have a kid, laziness has been long forgotten. However, with all the family gatherings and going out with friends, I have more options to break my healthy diet. That is why I have created several rules that, when successfully applied, guarantee the preservation of our weight, great tone and shape not only during the holidays, but also after them.
If you are worried that it is possible to gain weight while relaxing in the coziness of our homes, here are some ideas to help you avoid this: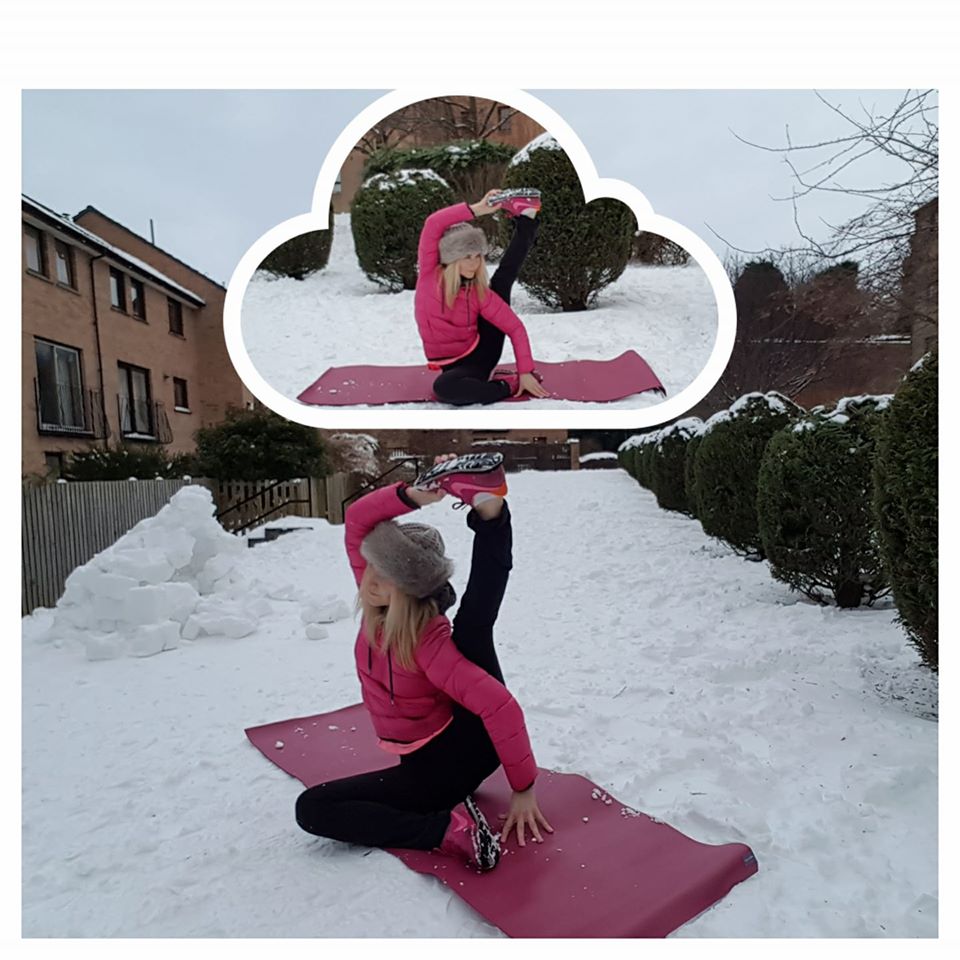 STAY ACTIVE
Winter is a great season for all winter sports fans. Take a well-deserved active vacation skiing or snowboarding in the mountains. If this is not "your thing" go for a walk in the park, go for an extended shopping spree in the mall, exercise in the gym or indulge in morning yoga and pilates at home.
My holiday plan is, in addition to my regular sports activities, to go ice skating with my wee one. Don't be afraid to try new activities outside or in the gym.
BE SELECTIVE
Such a diversity of culinary temptations gravitates around us during the holidays. In order not to fall into the trap of all-day eating, it would smart to hide all the food from our eyes and eat at the usual hours of the day. If we are hungry in-between the proper meal hours, it is good to reach for the fruits and nuts first.
BE REASONABLE WITH THE PORTIONS
Stick to the usual amounts of food you normally eat. If you have a wide selection of different foods, choose and smaller plate and put in it a small piece of everything you like. Often when we are cooking we are tempted to try the results of our efforts.
Limit the "I am just gonna try it" to one teaspoon. If you overdo, you may end up not simply tasting the food you are preparing BUT actually eating a proper portionof it along with all the other meals of the day. Pour food into your plate once only, making it easier to adjust the amounts of food you consume.
EAT "SMART"
A bunch of studies show that if we do other activities while eating, such as working on a computer or using our phone, we tend to overeat as we are distracted and do not pay attention to the amounts of food we eat. Therefore, it is good to eat in peacefully, slowly and enjoying the food we consume. This will make it easier for us to recognize the satiation signals that the brain sends.
Another trick is to replace some of the high-calorie products in the dishes we cook with healthier ones – for example, instead of caster sugar, we can use maple syrup, honey or coconut sugar. Instead of butter, we can use a well blended banana, coconut oil / paste or ghee. It is good instead of frying the food to steam or grill it. Instead of heavy cream, it is advisable to use yogurt.
SLEEP WELL
The lack of sleep may increase the levels of the hormones (leptin, ghrelin, neuropeptide) responsible for our hunger. And this, alas, will inevitably lead to increased calorie intake. In addition, metabolism also deteriorates and predisposes us to gaining weight.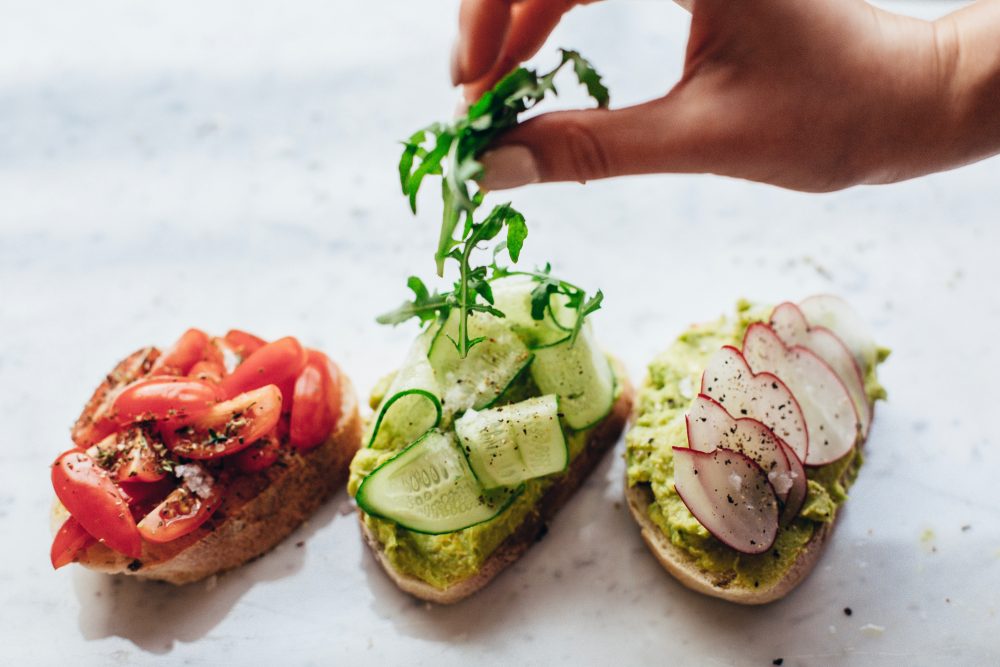 BRING HEALTHY FOOD TO THE PARTY YOU ARE GOING TO
During the holidays it is commonf or people to consume processed food, which could be delicious, BUT is equally harmful. In order to be in control of the things we consume while away, it is nice to bring a plateau with our healthy choices to share with everyone.
AVOID PROCESSED FOODS
They often contain a large amount of sugars and harmful fats, which in addition to being detrimental to health, add to gaining weight. Instead of buying pre-cooked meals, it is preferable to choose home-cooked food, for which we are aware of all the ingredients and method of preparation.

BE REASONABLE WITH THE DESSERTS
Instead of trying everything sweet that we see, let's just focus on the things we love. We can enjoy them by eating them slowly and with attention to the quantities – 1/3 of the dessert is enough to feed our senses.
LIMIT THE LIQUID CALORIES
Sometimes we completely forget that fizzy drinks, liqueurs and alcohol represent a huge energy bomb. They contain high amounts of sugar and empty calories that help to gain weight. In addition, alcohol consumption often ignites our apetite.
CHECK YOUR WEIGHT
If we scale ourselves at least twice a week during the holidays we will be in control of our weight. Hence, if necessary, we can resort to taking counter measures before the situation gets out of control.
GET A LIKE-MINDED FRIEND
We will have much greater success in maintaining our weight if we have a friend who is also having a healthy lifestyle and has similar goals. Therefore, find a "partner" to rely on in your efforts to save yourself from the weight gain over the holidays.
SAY "NO"
The will is like a muscle that gets stronger if we use it often. Holidays are not an occasion to eat everything. On the contrary, they are a wonderful moment to exercise our will.
DRINK LOTS OF WATER
Especially before you sitting down to eat. Water, in addition to hydrating us, also creates a feeling of satiety, which will help us consume less calories.
Have a MAGICAL Christmas and New Year's celebrations <3!
ХХХ
The Mermaid