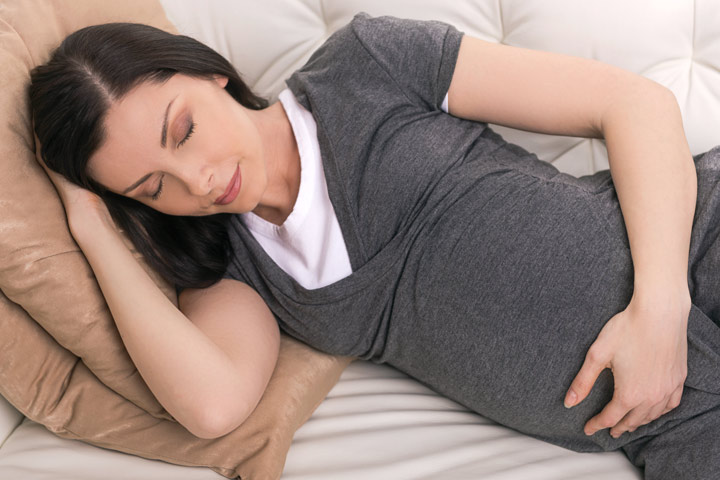 Third Trimester Of Pregnancy
How the baby develops:
The kicking natural phenomenon is now consuming the majority of the calcium from you in order to develop a solid bones system. The skin is getting non-transparent and the hairs over its body start to fall down. The digestive system is proudly producing its meconium. The five senses of the little one are completely developed so be careful what you talk about – your belly has ears now…ears that hear pretty well, indeed. The brain is developing billions of neurons – dreams, blinking and self-regulation of the body temperature are evident. So cool, right?! This wonder is about to face the world.
My dietary regime:
09:00 am – Smoothie with a fruit of your choice, a couple of spoons with yogurt, tablespoon/teaspoon of chia/maca/spirulina and a spoon of ghee/coconut oil. Now is the moment to get acquainted with super foods. I purchased them from www.zoya.bg. If you have stomach issues treat yourself with oat flakes and dry fruits
11:00 am – A cup of protein with strawberry, banana or vanilla flavor. I used the one of Biogame – 100% whey and according to my mood I made it with either water or soya milk. The specific proportions are written on the label. A piece of a raw bar or raw chocolate would be an ideal supplement for this feeding at unusual time..
1:30 pm – Seasonal salad. I enjoyed mostly a salad of mix greenery, cucumbers, cherry tomatoes and lost of nuts. I combined them with meat due to the abundance of proteins that both the baby and me needed.
3:30 pm – A cup of protein as explained above.
5:30 pm – A boiled egg for high protein levels (you may check them via regular blood tests). If I was very hungry I ate a handful of nuts – mostly raw cashew. I gave a life-saving sense to the raw almond, hazelnut, and Brazil nut when starving.
7:30 pm – Subject to my mood I either drank a greenery smoothie or I ate a rich in greenery salad with quinoa, buckwheat and bulgur. If you are very very hungry you can combine this with a small slice of multi-seeds bread.
Useful links:
HEALTHY DIETARY REGIME DURING PREGNANCY – I TRIMESTER
HEALTHY DIETARY REGIME DURING PREGNANCY – II TRIMESTER
ХХХ
The Mermaid