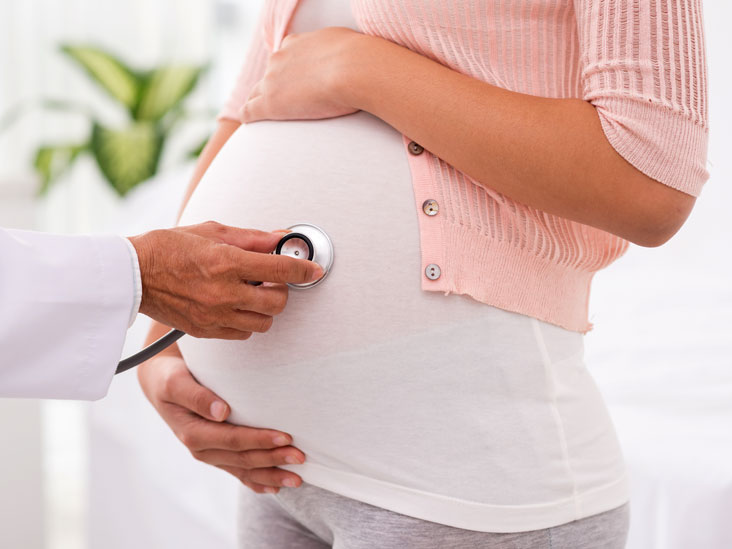 Second Trimester Of Pregnancy
How the baby develops:
The tickling feeling in the now roundish belly already has hairs over the body, lashes and eyebrows. The digestive system is now 100% completed and the little one can suck and swallow. Surprisingly, the taste receptors are already active so treat yourself and your baby with various food. All senses are in a process of being developed, and the heart is beating rhythmically – delight for your ears during the next prenatal check-up. The brain is now controlling this heartbeat and the first blinks with the eyes.
My dietary regime:
09:00 am – Smoothie from greenery – lightly boiled kale (carries vitamins, folic acid, magnesium), avocado (powers you with potassium, oleic acid, minerals, fiber), green apple (vitamin C and A, fiber), cucumber (vitamin A and C, fibres), lots of parsley (for vitamins A, B12, C and K, beta-carotene, folic acid, iron, calcium and proteins) Treasure chest of B vitamins), lemon and boiled egg. Here is the moment to experiment and deliver yourself pure culinary satisfaction. Yup, other things, apart from chocolate, can energize you as well.
1:30 pm – Grilled salmon or tuna (omega 6 and 3, vitamins A, D, E, B1, B2, B12, niacin) with parsnip, potatoes, carrots and kale on steam seasoned with oregano/basil, pepper and parsley and pumpkin seeds that give you lots of proteins. I always sprinkle with a spoon of ghee. Melting satisfaction. I rotate fish with meat so that I can take all the necessary nutrients.
5:30 pm – If I am very hungry – roasted pumpkin (rich in vitamins from groups B, C, E, PP and T, magnesium, potassium, calcium) with honey and walnuts. If I am not that hungry, my favorite raw nuts are always a good alternative.
7:30 pm – Stewed vegetables /carrots, zucchini, broccoli, brussels sprouts, parsnips /whith ghee and spices or fresh green leafy salads /lettuce, arugula, spinach, cucumber and parsley/ for light digestion.
Useful links:
HEALTHY DIETARY REGIME DURING PREGNANCY – I TRIMESTER
HEALTHY DIETARY REGIME DURING PREGNANCY – III TRIMESTER
ХХХ
The Mermaid