With Christmas knocking on our door my heart fills with gratitude, expectation and serenity. I love saying that Christmas is not a day of the calendar. It is a feeling. And thanks to the mind blowing decoration throughout the city I feel the festive spirit from early on.
I love exploring the city at dark when everything glows and people go for peaceful walks outside shining from happiness. All stores tempt with beautiful windows and seducing offers. Sometimes I enjoying sneaking and finding nice deals for the people I love. The more my little daughter is growing, the more difficult becomes to find engaging, educating and fun toys.
She already wrote her letter to Santa and is trying to behave as much as possible. She now takes the initiative to wash the dishes, tidy up, help me with the groceries and cooking… That is why I decided that she deserves a nice surprise from Santa. Still it is easy to get lost in the abundance of toys in the stores. So I have prepared a list with the most amazing toys that I have found for both boys and girls. There we go!
#1 Moonlite Gift Pack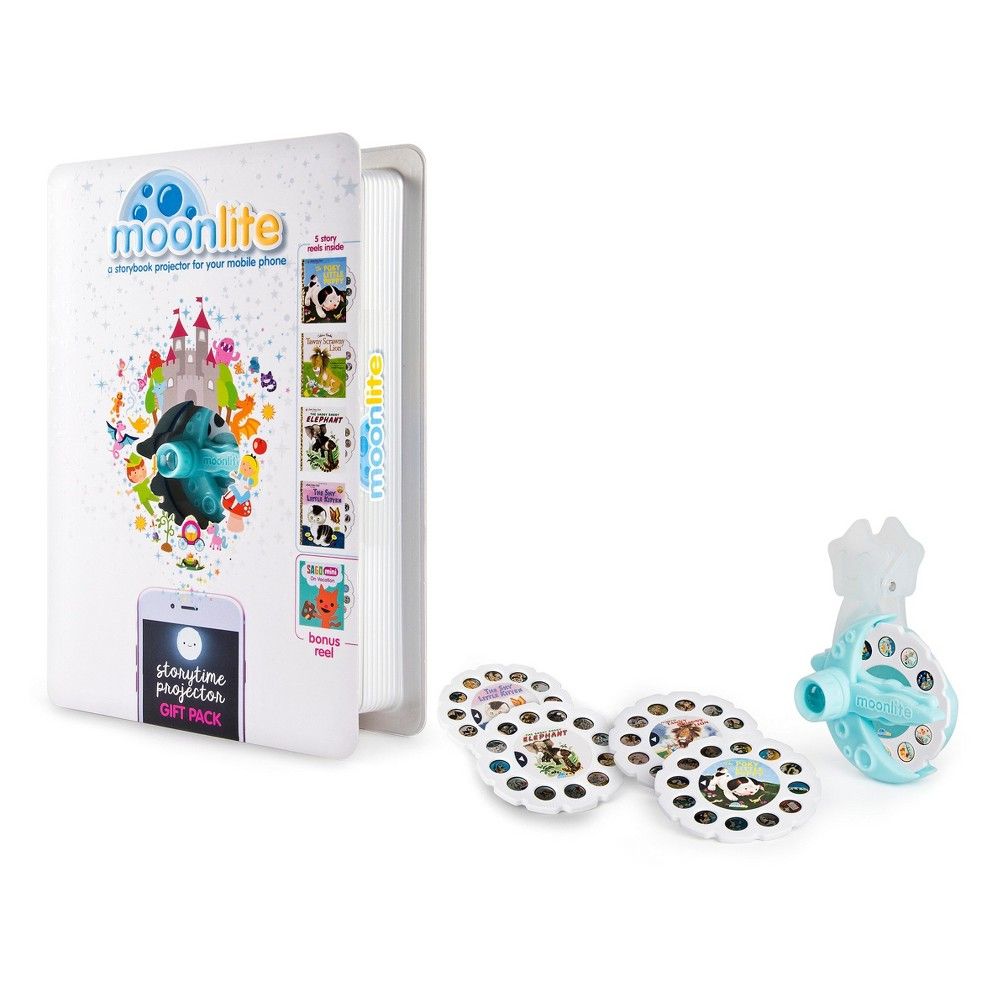 Our special ritual at night is to cuddle in bed and read stories. Now, story time has got so much more exciting with this cute gadget. All you need to do is clip it to your smartphone and it projects colorful photos and plays sound as you read to the wee one.
#2 My Audio Pet Bluetooth Speaker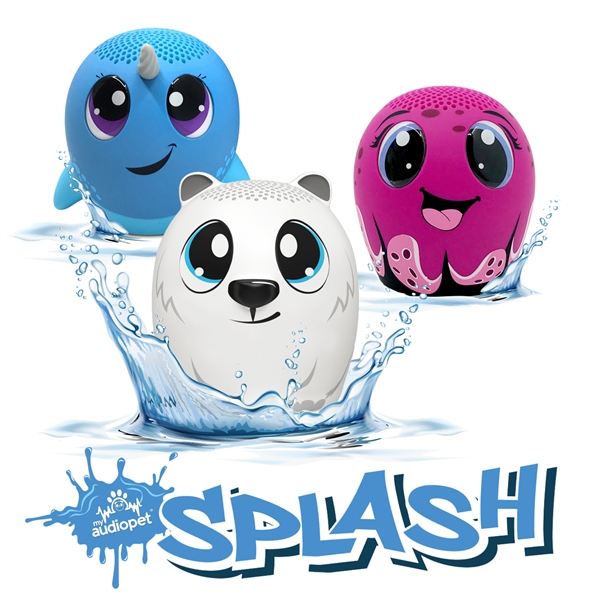 These cute animals are actually Bluetooth speakers that can not only play nice Christmas and other favorite kids' songs but also can play educational games through an app.
#3 Crayola Color Wonder Light Up Stamper

My daughter's passion is arts and crafts. Everyday when she comes back froms chool she spends the night in her mini "crafts shop" in our living room. Sometimes she gets real messy in her art and this calls for hell of a cleaning. With Crayola's genius mat art can finally become UNmessy. The stamps set only show up on the specially formulated paper.
#4 Coding Critters
Coding could be great fun even for little ones. Kids can learn and apply some very basic coding and make these cute animals play fetch, hide and seek, and more on command.
#5 Pop Adventures Arendelle Castle Playset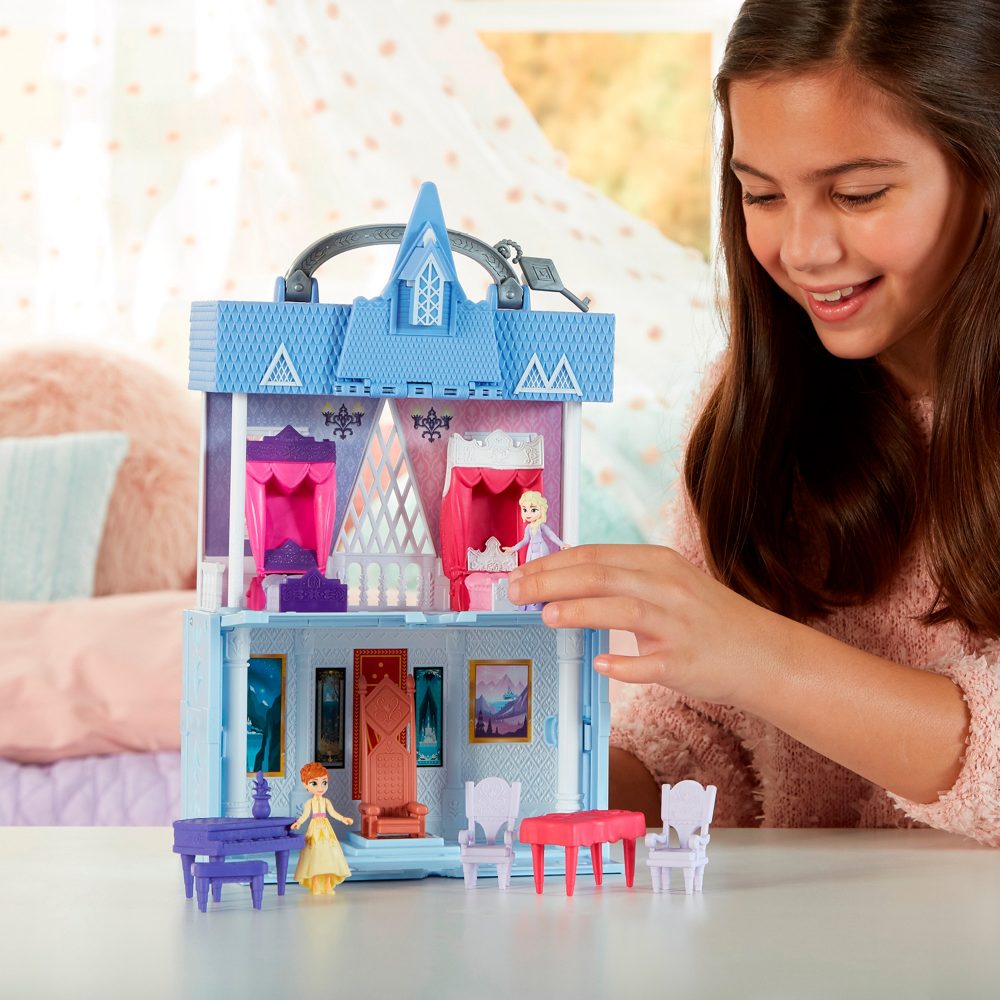 We went to watch Frozen II a week ago. Mia was in love with the movie. She went to the cinema dressed as Elza and kept dancing and singing throughout the projection. As most girls love Frozen, getting this Frozen playset could be a great surprise.
#6 Playful Pup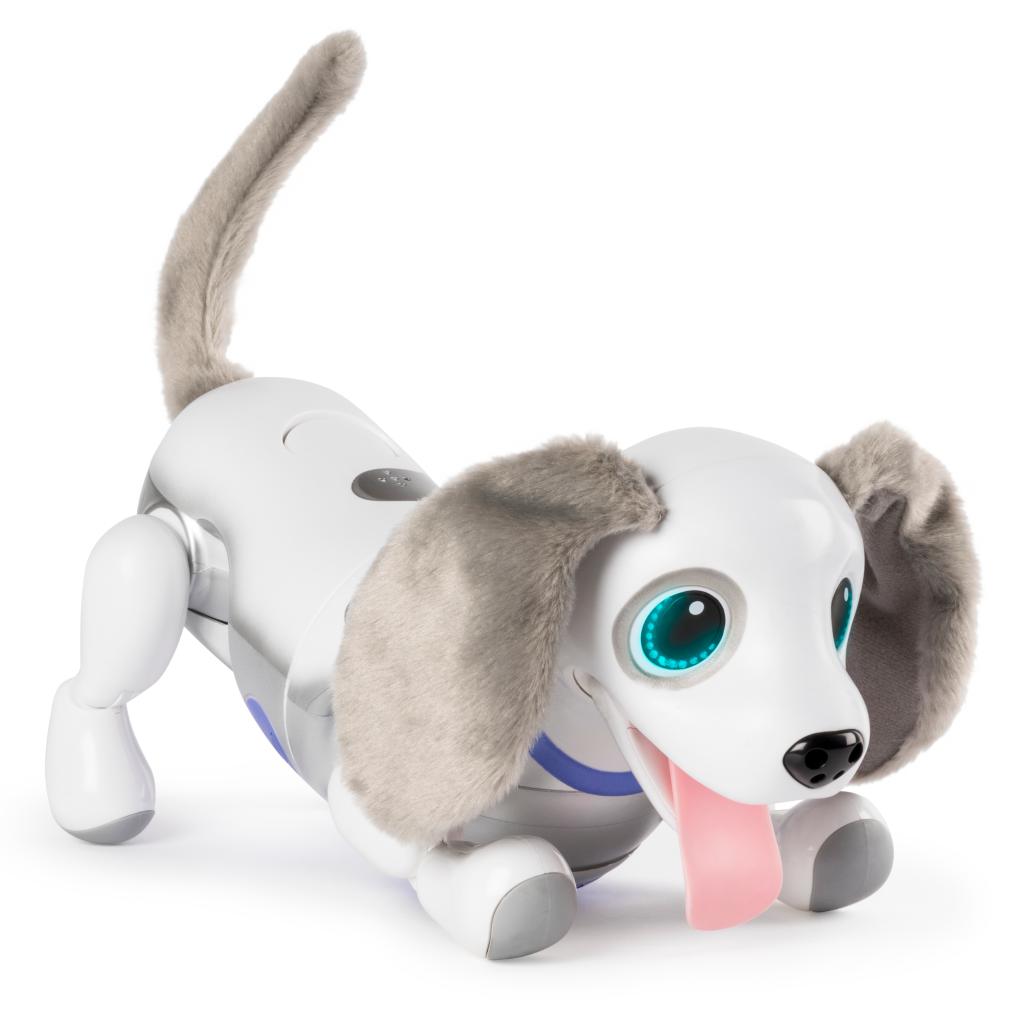 These days Mia is in love with every puppy she sees on the street. She asks politely the doggy owners if it is okay to pet them and spends at least 5 minutes playing with and petting them. She says she wants one at home and insists on looking ater it. I still have some doubts about that but this toy might turn really useful. Just like a real dog, Zoomer responds to voice and touch — and he can learn up to 25 tricks! Let's see whether she can really keep her promise and look after a doggy.
#7 Harry Potter Wand Coding Kit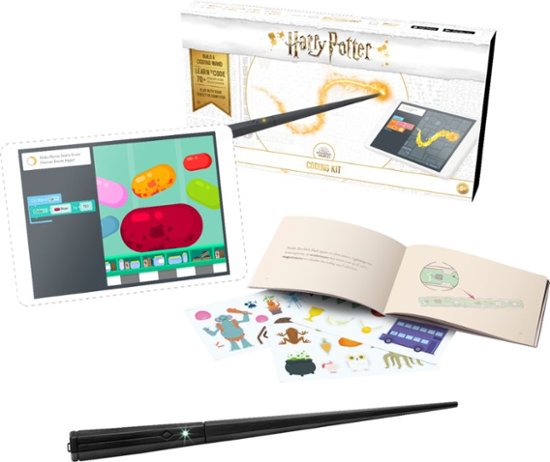 This set is for a little older kids but seems so much fun. It's magic and science all in one. Kids can program a magic wand to do spells. Fascinating, right?
#8 Kids' Rothy's Slip-on Sneakers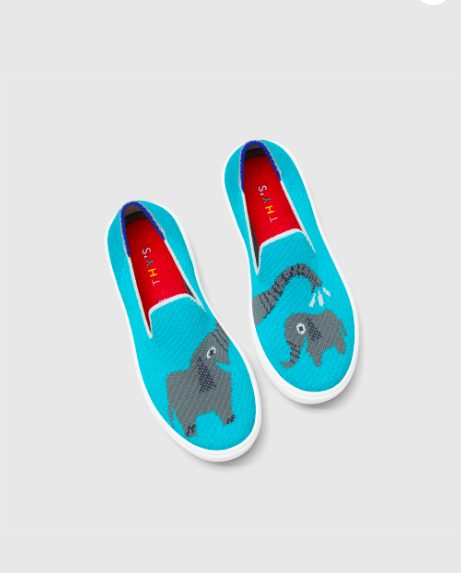 I fell in love with these shoes the very moment I saw them. When Mia was two years old I bought similar shoes with ice-cream from Zara.
The great stuff about these Rothy's shoes is that the illustration is different on each shoe. Hence, kids will always know which one goes on the left foot and which one goes on the right foot. If you go to the online store of the brand you can find other cute models as well.
#9 Luvabella
We have lots of dollies at home but Mia enjoyes playing with these that have some interaction. The Luvabella doll is like a real baby. It plays, eats, and can even learn up to 100 words and phrases. So cool!
#10 Osmo Genius Kits
Sometimes I allow Mia to take my phone and play on few educational apps that I have downloaded for her teaching her on phonetics and numbers. With the Osmo on your tablet kids can explore a new universe of activities that teach them how to code, spell, and more, combining fun and learning.
#11 Imaginext Transforming Batmobile
This seems to be the perfect toy for any boy who wants to be a super hero. This Batmobile zooms around Gotham, then transforms into a battle station that launches plastic discs at bad guys.
#12 Erector by Meccano Meccanoid XL 2.0
I spoke about coding on several occasions in this article. I truly think it could be something of great interest for kids. This toy-robot is the next level of robot toys. It is a 4-foot-tall machine that has built in voice recognition and knows exactly what you're saying. And it can do high five!!!
#13 Little Tikes Shop 'n Learn Smart Checkout
This cute smart checkout seems so cool! It lets kids shop just like adults and comes with a working electronic conveyor belt, cash register, scanner, and aisle light.
#14 Play-Doh Compound Variety Pack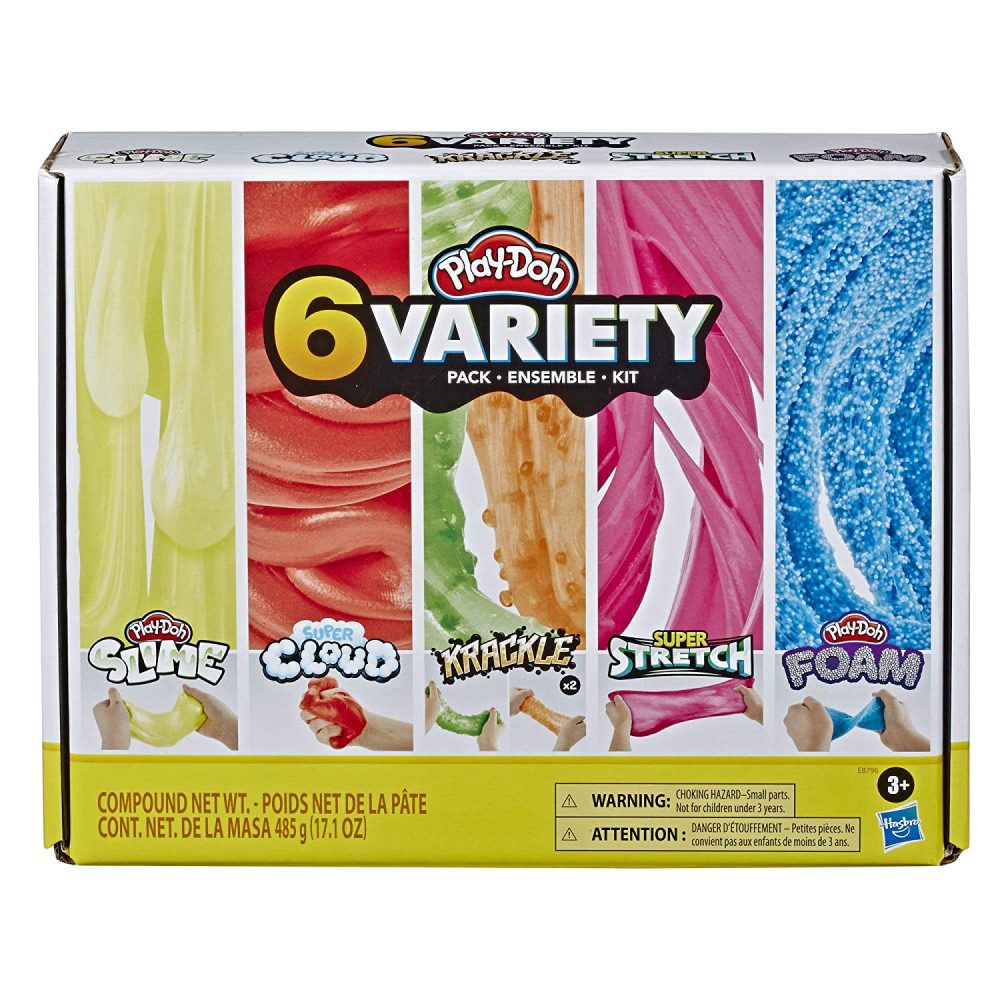 I love making play-doh with my daughter at home. It develops her fine motor skills and imagination. If you do not fancy the idea of making it on your own, which could be real messy, you can get a ready made one. This set is absolutely fab and offers a variety of compounds, including slime, foam, and stretchy putty.
#15 Flipside game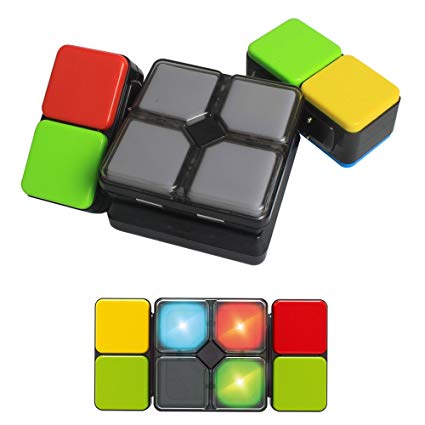 Playing family games is so much fun. This flipside is the Rubix cube of 2019. Players have to quickly flip the colors to match flashing lights in this addictive, fast-paced game.
I am happy that I live in a world that can offer so many developmental opportunities for kids. Toys are no longer just toys. They are a new medium for aquiring new knoeldge and skills and this short list is simply a sneak peak of all those amazing toys that Santa can bring for Christmas.
XXX
The Mermaid