As a forever romantic girl that would rather celebrate love every single day, I used to find Valentine's Day quite cheesy and overwhelming. However, in a quest to put color into my pandemic and homeschooling days, I made a resolution: to celebrate every single occasion and remember life is what we make out of it. With February 14th around the corner, I decided to come up with this ultimate gift guide to lockdown Valentine's Day. And in doing so, I decided to give some love to UK small businesses that could add this extra touch you are looking for (watch out for them below).
Love has multiple languages and gifting physical presents is just one of them. The more I grew, the more I understood that experiences are a far more emotional and thrilling way to some love. If you resonate with this, then check out my list of V day ideas for free here.
Shall you choose to complement these with some thoughtful gift, then dive in the lines below. I am a romantic girl with a sweet-tooth, so do not get surprised I am starting with some sweet ideas to show your love.
For the sweets lover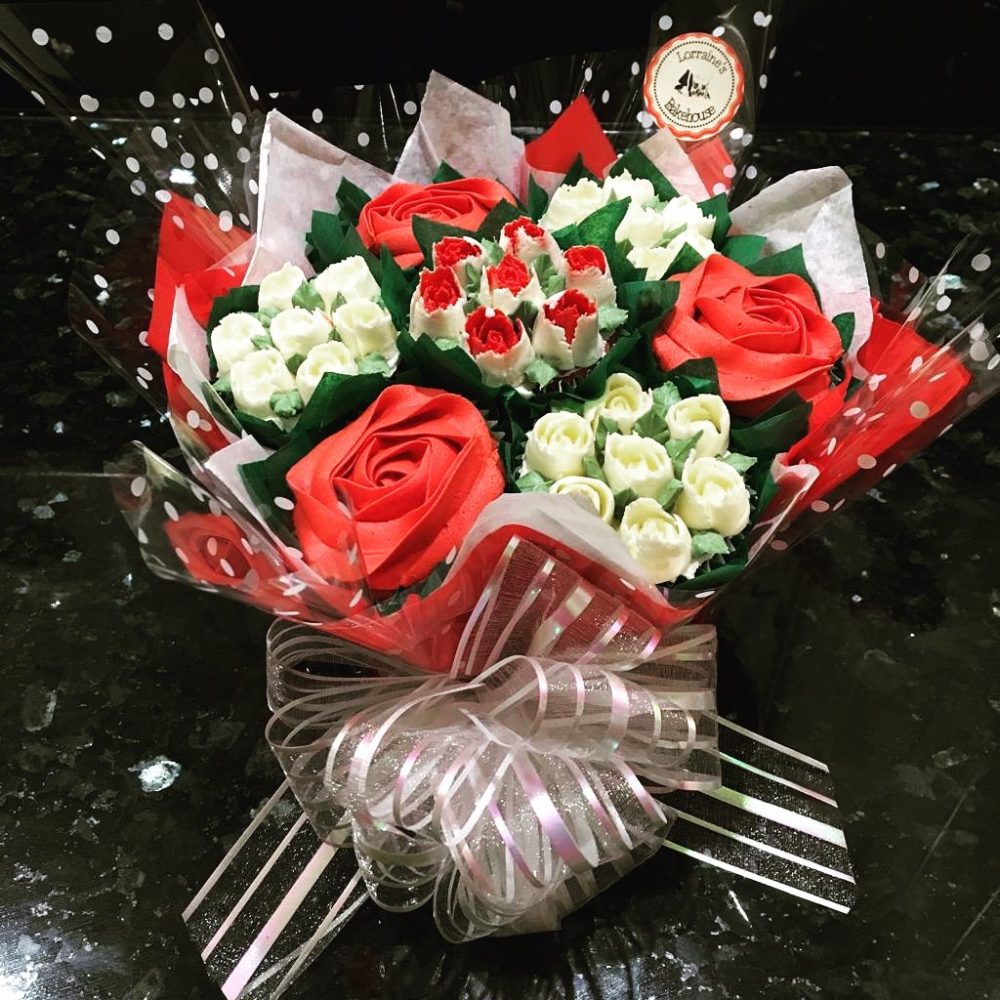 Who said flowers and sweets? Well, if you are struggling with what to choose, go to Lorraine's Bakehouse and get her adorable flower cupcakes. Now, that is a way to declare your love in the sweetest way possible.
Sugar Coated is another bakery that makes heart-melting Valentine sweets that you should certainly check out here. How cute are these? (I hope my husband is reading this!)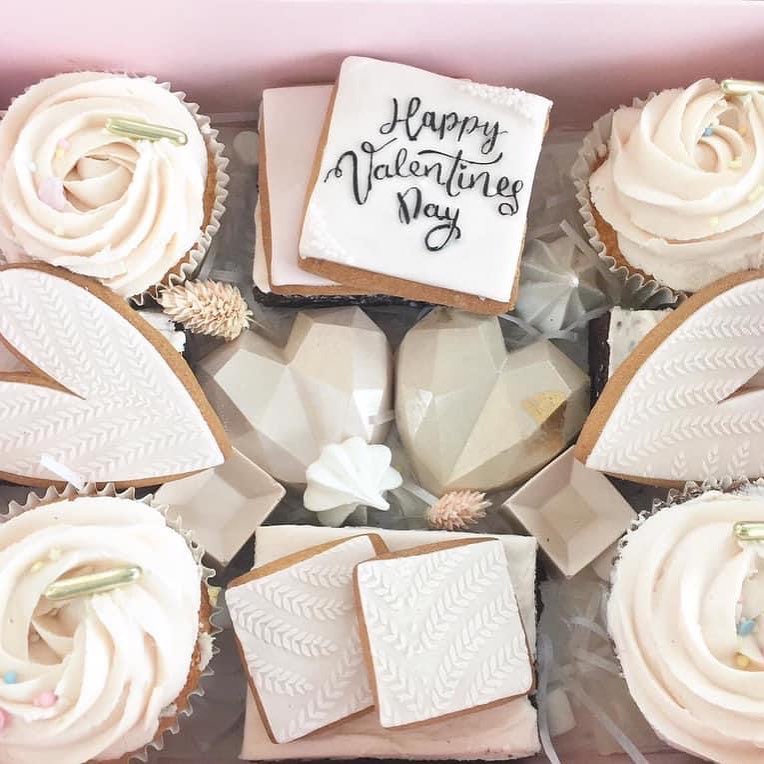 And if still in doubt, let me slam you with Valentine's treat box from Mon Ami Cake Design.
For the romantic one
As a romantic soul, I always put tons of effort, thought, and my whole heart into making a surprise. And because I love getting my hands "dirty", I thought you might be thrilled to do your Valentine's sweets by yourself. Or in the company of your better half. In this case, you certainly need some professional help. Harts Barn cookery school comes to the rescue with a Zoom class showing you how to make delicious treats in the comfort of your home. And do not worry, they will have all the necessary ingredients and materials sent to you in advance. It is time to get chocolate messy!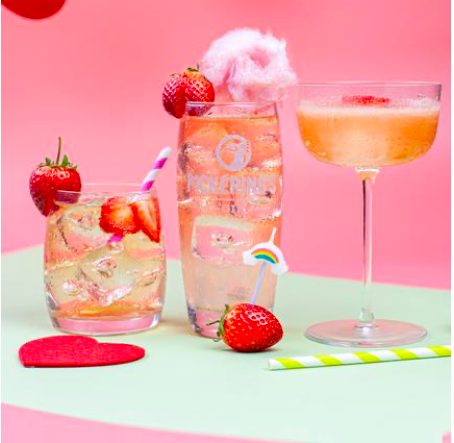 If sweets are not your thing, but would rather indulge in some great cocktails to celebrate love, then this Strawberry Love Lockdown Cocktail Kit is very handy. I love drinking cocktails but I am so lame at making them. In the kit from Pickering's Gin, you will get all the know-how along with the chance to instantly try your cocktail creation.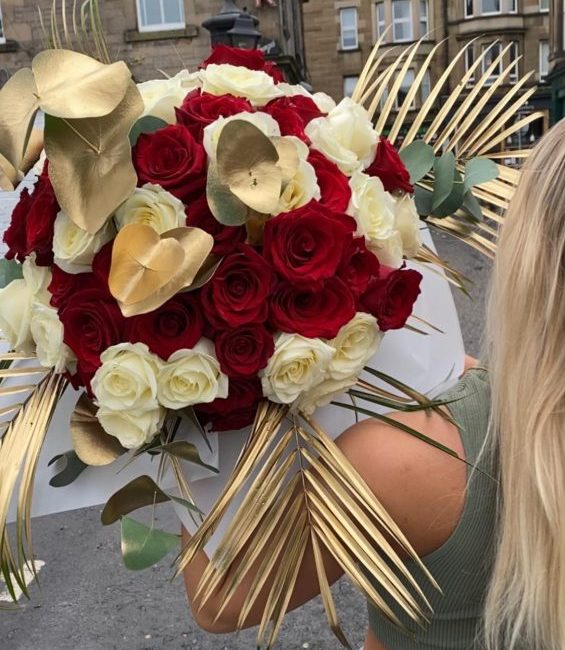 Women are as gentle and beautiful as flowers. And maybe that is the reason we always feel so special when we get some. Lily Grieve Events is making these amazing bouquets that guarantee melted hearts and boiling blood.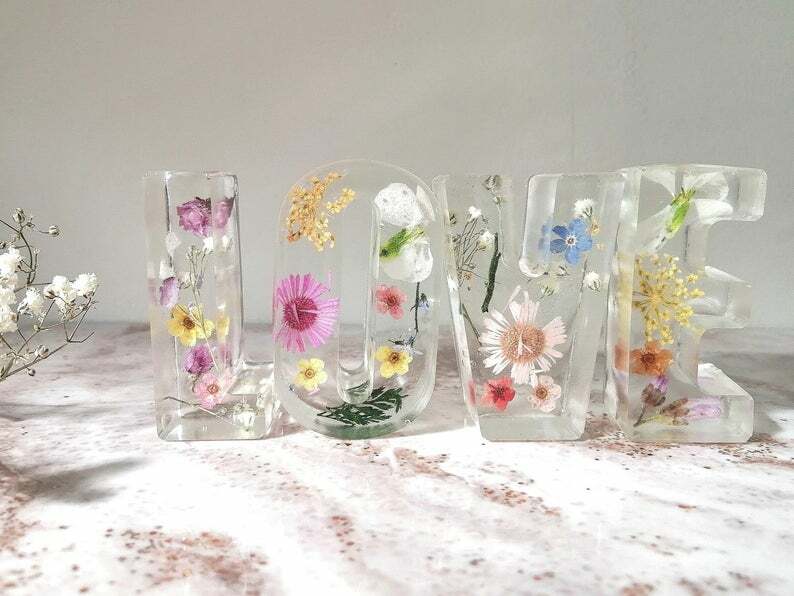 Flowers are such an amazing way to show love and affection but it is such a shame they do not last for longer. Yellow Bug Designs have come up with this lovely idea of how to eternalize their beauty and remind you daily how special you are.
And if you are looking for a lovely card to complement your gift, look no further. The Crafty Black Bird has got some cute love cards for you.
Since the first lockdown last year, I started looking at picnics from a different perspective. You could often find us laying on the living room floor having an improvised picnic. It is actually a very good idea for the moments when it is rainy and cold outside, or if you simply do not feel like going out. This lovely picnic basket from Relish is a wonderful way to celebrate V day with a picnic at home or someplace where you can gaze at the stars.
For the gourmet type, there is this festive Valentine's Day menu from HoneyComb that I completely find irresistible.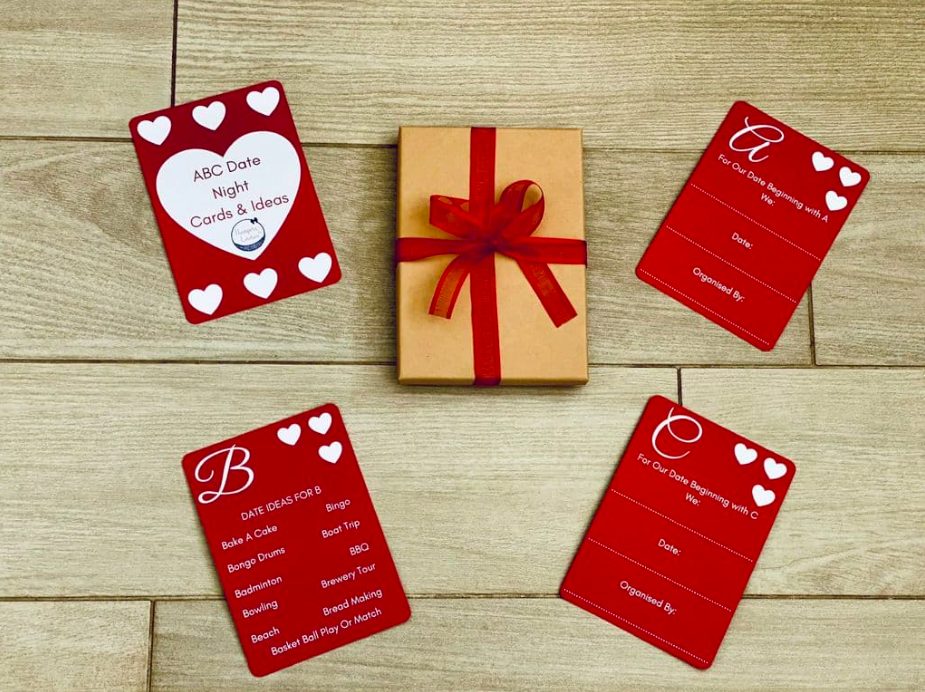 If days at home seem longer and boring than ever then bring some spice with these cute and fun date cards from Hampers by Lauren.
Spice up things a bit with the lovely handmade candles from Ariska!
For the active one
Lots of people are defying the consequences of the lockdown being active. Do not forget to stay well hydrated though! This cute bamboo flask from Made for You could be your partner in keeping you hydrated and well-toned. 
Missed the cut-off? That's me, lol. I'm making custom Nike's for my husband this Valentine's. I haven't decided which one, but then I'm going to print off a picture of the shoes to give the day of. They take about 3-4 weeks to come usually, but that way he can be excited waiting for them too. 
For the fashion forwarder
This Double Heart Crystal Cuff Bracelet from Peach Bomb is just adorable. Detailed with hearts on either end, it sure says "I LOVE YOU" infinity.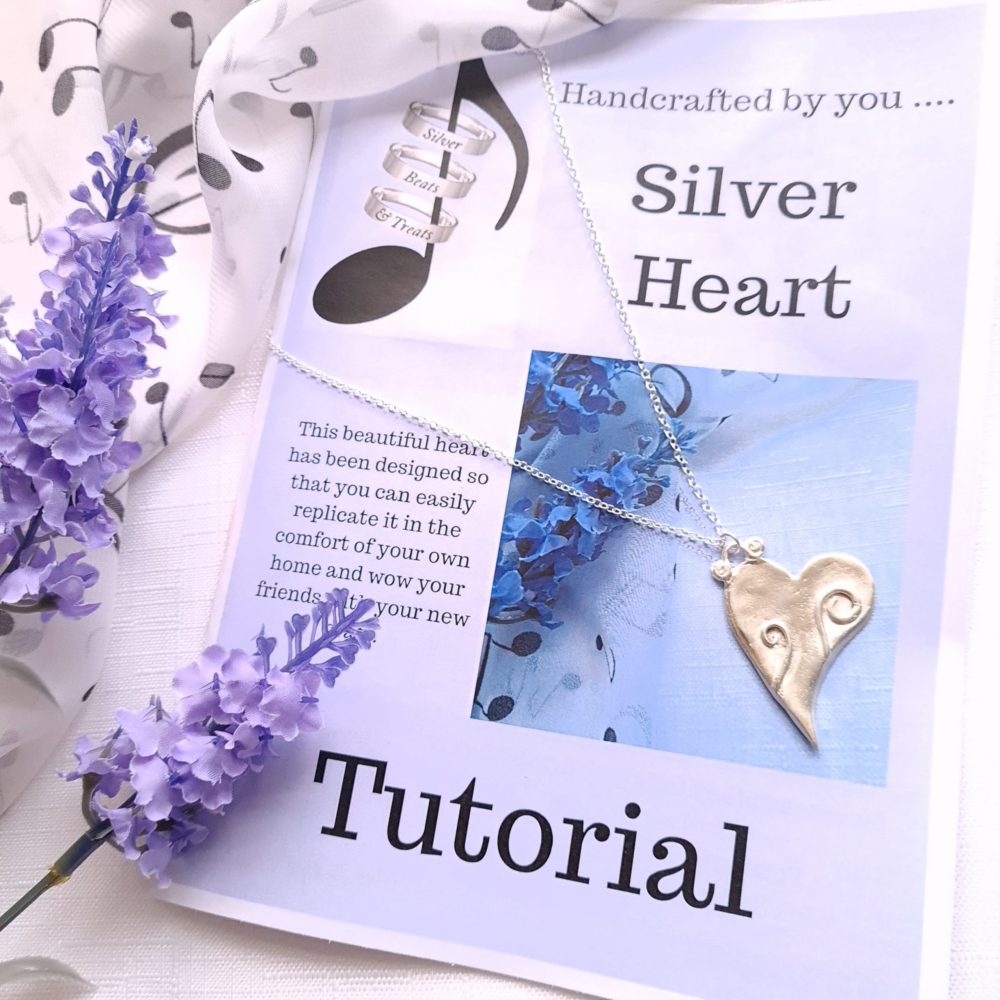 These past months have changed tremendously not only the way we live but also the way we perceive things, people, and situations. We witnessed a whole new universe of DIY ascending from the ashes. If you are crafty or just want to try something new, Silver Beats and Treats have this DYI heart pendant kit for you. What an adorable way to demonstrate your love!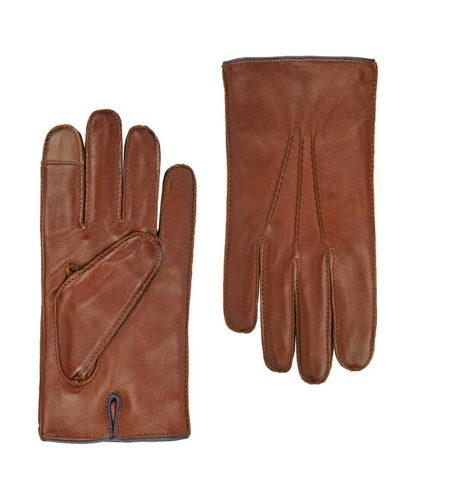 Valentine's day can be an excellent opportunity to subtly tweak your partner's style from scruffy to sophisticated. TM Lewin's are just right for a winter walk or a drive around the countryside with the top down.
For the pampering craver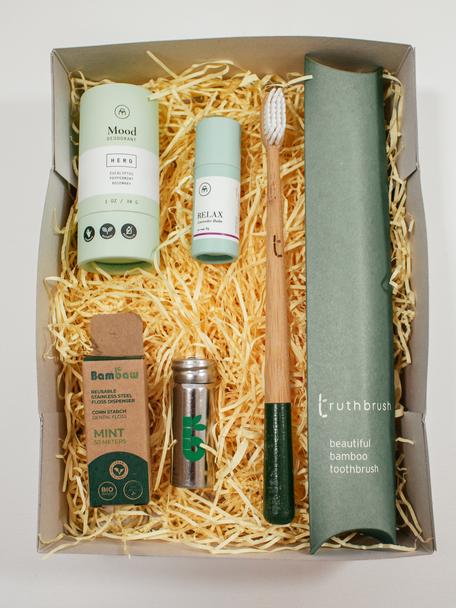 WOWing a woman has never been easier than now with this lovely personal care gift set from Eco Kindly. All products are plastic-free and 100% natural. This gift set is also customizable so that you can put a personal touch to it.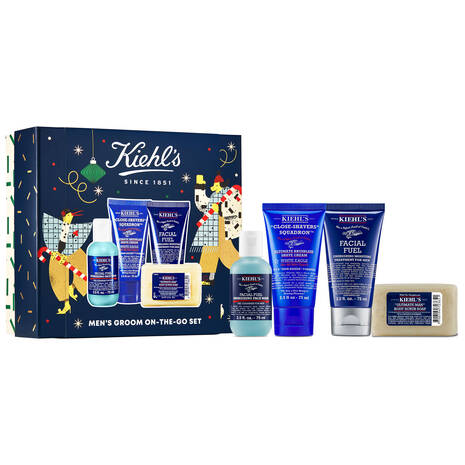 From the mainstream brands, I love Kiehl's, and earlier this year I gifted my husband this set of grab-and-go essentials. He absolutely loved it, so it certainly makes a lovely gift choice for the pamper lover of your heart.
For the family person
My daughter is expecting Valentine's Day just the way she looking forward to her birthday. I suspect it might be because I told her we are going to make a small party for the three of us at home. She is now, of course, expecting some gifts for her, and that is why I plan to make her one of the amazing handmade hair accessories of Little Love Girl.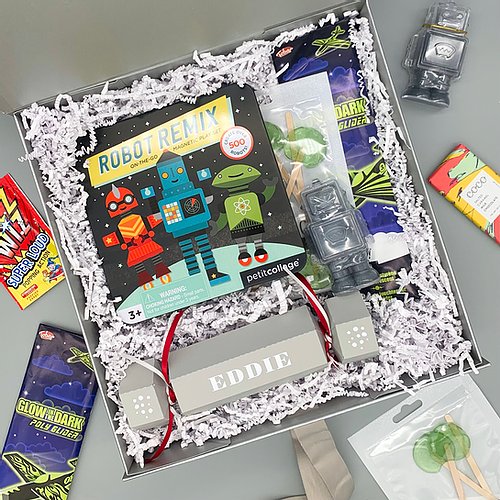 If you have boys at home, you might consider one of the kid's gift boxes from 2Flux.
For the party animal
Now, if you are looking for a WOW effect, you might consider having Valentine's bar with amazing cocktails right at your house. Cheshire Mobile Bars work UK wide and are doing miracles for all these old normalcy seekers who miss going to bars and drinking state-of-the-art cocktails prepared by professional bartenders. And guess what – it is all affordable. If, however, you think that is a bit too much, just get one of their cocktail packages and have all the fun!
For singles
As I said before, love has many manifestations. And one of the showing self-love. If you are not in a relationship and feel a bit too overwhelmed with this hearty hassle, then you might be curious to attend this Reiki online event with a guided meditation to help heal your heart.
I truly hope that within these paragraphs you found a lovely way to say "I LOVE YOU" to the one that fills your heart with love, and passion, and harmony, and thrill. Do not forget that LOVE is found even in minuscule acts like saying "Do not forget to get your coat." or cooking the most favorite food for someone or preparing a music complication of the songs that mean so much to someone. Have a very happy Valentine's Day!
And here is a shortlist of small businesses in the UK that I really liked very much and certainly need and deserve your love.
BAKERIES
FOOD
HANDMADE JEWELLERY
FLOWERS
CARDS, PRINTS & PAINTINGS
COSMETICS, FRAGRANCES & BATH 
KIDS
SMALL GIFTS
×××
TᕼE ᗰEᖇᗰᗩIᗪ