Moving your body on a regular basis not only releases endorphins, but also reinsforces your mental toughness and energises your pursuit of your life goals. Now, I know that the most difficult thing sometimes is just to get started. I have been into sports all of my life. Yet, I have these days when I feel like I am gonna pass. I am not motivated enough, I feel tired, lethargic, there is not a single drop of energy inside me… Do you resonate with this? If you do, do not panic. With these workout motivation tips you will get back on track and start exercising regularly with pleasure.
8 AWESOME EXERCISING MOTIVATION TIPS  
#1
Enjoy yourself. Choose a workout that will make you feel happy and good. Do you feel like dancing? Do some zumba. Or do you wanna try something new? Maybe HIIT, tabata or aerobics? Always choose things that enertain you and make you want to do them.
#2
Feel sexy. Put on that sexy activewear and imagine for a second how great and awesome you feel in it anytime you put it on. And then just get into it! Move those leg.s!
#3
Get energised. Workout motivation goes hand in hand with having a truly energising songs that would help you kill it. My list is long but here a few as a starter:
Work B**ch — Britney Spears
Run (beautiful things) – Awolnation
Right Now (Dyro Radio Edit) — Rihanna, David Guetta and Dyro
Play Hard — David Guetta (feat. Ne-Yo and Akon)
Into the Blue — Kylie Minogue
We Come Running — Youngblood Hawke
Walking On Air — Katy Perry
All Night (Cash Cash Radio Edit) — Icona Pop
Run the World (Girls) — Beyonce
Or here are some sets that I enjoy:
Cardio Workout & Rock Workout from Amazon Music
Beachbody Morning Meltdown from Spotify
Running UK from Spotify
Cardio from Spotify
HIIT Hop from Spotify
Endorphin Rush from Spotify
This always works for me regardless of whether I am working out at home or outdoors. If you are exercising at home you might try distracting yourself with your fav TV show.
#4
Have a defined workout space. Are you exercising outdoors/in the gym or maybe wanna stay home? For some people exercising at home could be hard for different reasons. Lack of motivation, lack of defined workout space, etc. Start with bay steps. Define your worout space at home. Usually in front of the TV is a good option as you can either exercise whatching your fav YouTube sports guru or you can do some simple exercises watching your fav TV show.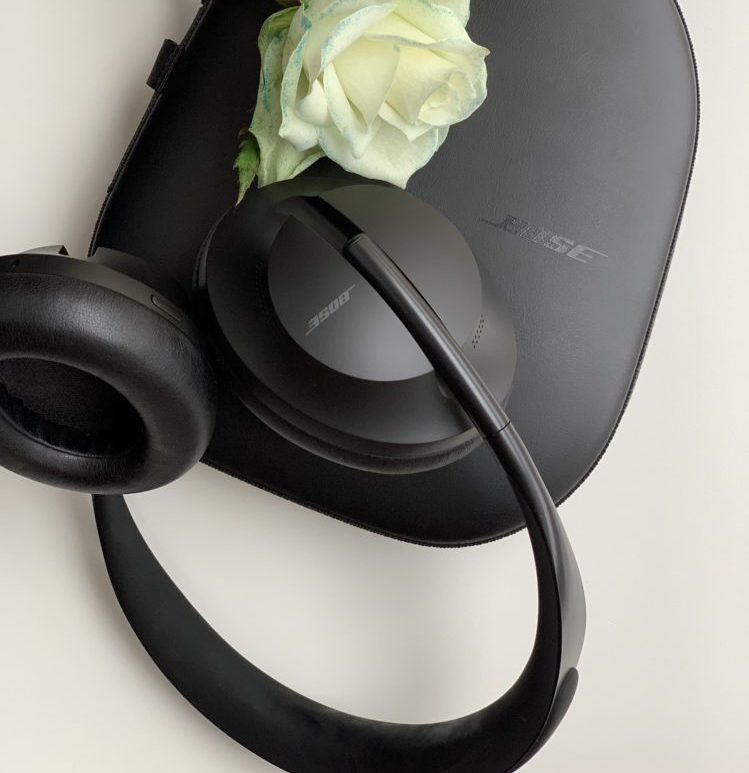 #5
Get in the mood. The crystal clear sound of my BOSE headphones translates me into a different reality. The music and the quality of the sound have both a real leverage on me. I tend to forget that I am exercising and I start thinking or dreaming about my future plans, goals, actions… I find this a powerful distracting tool that lasts enough to finish my workout which is usually between 45 and 60 mins.

#6
Get comfy. My FitBit Versa2 smartwatch is a life saver. I have tons of music uploaded on it and I use the bluetooth to get it playing into my headphones. That is a real game changer for me because my phone is big and wearing it with during exercise has always been an issue. It is heavy enough to start annoying me during a longer workout or it sometimes fll on the ground which breaks my heart because its repair is damn expensive. But my Versa2 raised the bar real high.
It not only plays my fav music without even feeling it on me but it also helps me track in real time some important stats. I would occasionally check it to see what is my pulse (am I burning fat), how many kilometers I have made, how many calories I have burnt, etc. This usually acts as an extra motivator for me as I see that my efforts are adding to having a better and stronger body and mind.
#7
Imagine the results. Feel them & celebrate them. Then start working for them. Sustaining a strong and healthy body has always been a priority for me so any time I picture the results that I get after each workout motivates me to start one and give a 100% of myself.
#8
Get high. This is the post workout delirium. And that is not a joke! When you exercise the body releases endorphins. So many endorphins that I usually feel like I have eaten a big chocolate, a family pack of ice-cream and a huge cake altogether! I also love the feeling of pride and gratitude that I get after completing my workout session. Because I know that I have done something really good for myself – I fueled my body with energy, health and strength. I enrinched my day with extra dose of happiness and stress relief and I have given my mind the quiet and peace that it longs for on a daily basis. 
I hope that these workout motivation tips will get you in the mood to start your workout. That is all you need – to actually START. Then, you won't be able to stop before actually finishing your workout. Because you will know that the gain are so huge that you cannot resist them. Fall in love with taking care of your body. In 2 weeks you will feel it. In 4 weeks you will see it. And in 8 weeks you will love it 'cause you will hear it.
XXX
The Mermaid