My daughter is THE manifestation of a very active girl. Even at the time she was happily inhabiting my womb, I would feel her kicking and punching. When she grew up a bit it was of paramount importance to always have something at hand to keep her busy and engaged. Not only for her own entertainment but also for keeping my sanity and actually being able to complete some work, chores, or else. In this activity scavenger hunt, I came across an amazing podcast for children that quickly turned to be a favorite activity for Mia. 
WHAT IS A PODCAST AND WHAT ARE ITS BENEFITS
Podcasts have been quite popular among adults but the reality is that there are wonderful podcasts (kidcasts) for children as well. For those of you who have not given it a go so far, let me clarify what is a podcast and what are its benefits (especially for children).
What's a podcast
Podcasts are audio shows that are streamed from any device you have got at home – a computer, tablet, or smartphone. You can download episodes and/or subscribe so you get the newest shows regularly.
Benefits for children of listening to podcasts
Here are a few benefits that I see my 5-year-old picking up on so well:
Listening Skills – Podcasts are a great medium for developing such skills in children. It surely takes some time, but practicing is key here.
Auditory Learning – Those children who are attentive listeners already have a great opportunity to further their knowledge.
Flexibility – You can literally take a podcast with you anywhere you want any time you want it.
Independence – Podcasts are a wonderful medium for children to engage in some activity by themselves.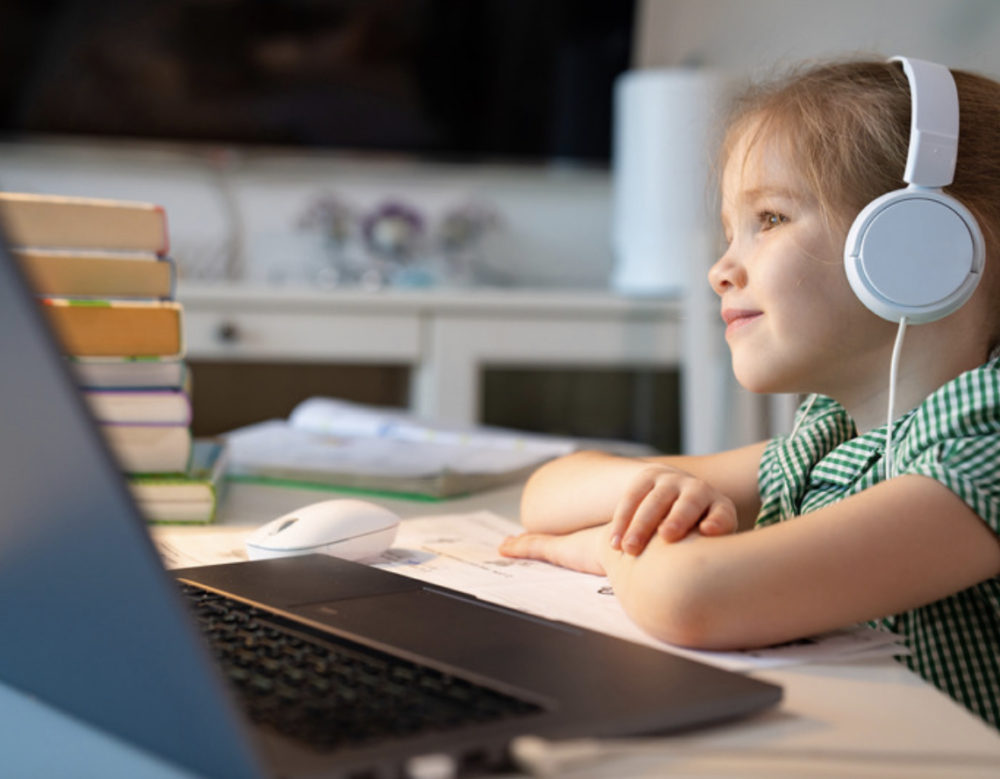 After all these benefits it is not surprising that Mia has got a new favorite thing to do – listening to the podcast "Who Smarted"! At first, I was a bit skeptical of what an attentive listener she would be. To my surprise, she turned out to be super engaged in answering questions, making remarks, and throwing funny faces when she hears something hilarious.
WHY "WHO SMARTED" PODCAST IS A GREAT TOOL FOR CHILDREN
#1 Short shows
Being super active and constantly on the move, Mia's attention time span is as generous as 20 minutes nowadays (she just turned 5). So, whatever we do, it calls for consistency, fun ad clever presentation that challenges her curiosity. Each episode of "Who Smarted" lasts for about 10 to 15 minutes which makes it a perfect fit for Mia timewise. It is long enough to keep her ears curious and attentively listening. 
#2 Educational BUT fun
Playing time and outdoor walks are super important for me as a parent. But so is the education and quality activities that Mia engages in during the day. The podcasts of "Who Smarted" are both educational and fun. They take you from radioactivity, through volcanos, to sports, movies and so much more! All episodes are interactive, have lots of dialogues and pauses so that children can give their answers to some questions that they hear. All the information that is provided is well thought and a considerable sense of humor is put where possible.
#3 Delve into children's curiosity
You know these moments (like constantly) when children keep asking you questions about everything. On our walk yesterday Mia wanted to know how ladybugs communicate with each other and why we do not hear them. Well, sometimes giving answers is not that easy as I might wish. But it is nice that there is help on the world wide web. And "Who Smarted" always touches on everyday questions that burn children's curiosity. That is such a relief. I feel nearly victorious when I find an episode answering questions in a smart and funny way that Mia was asking me about earlier.
#4 Additional activities and resources
Once you sign up for "Who Smarted", you get highlights of every new episode in your mailbox with a summary of the main questions it gives answers to. In the end, you are provided with links to additional resources if the child is really into the topic and would like to learn and explore more. Signing up you also get an activity guide for every episode that is super fun. It gives the possibility for children to "get their hands dirty" by making their own experiments at home.
Your supervision might still be needed and chances are it can get messy. BUT one thing is for sure – it is FUN! For instance, there was recently an episode about Smell. We decided to go wild after listening to it. I put a few different foods on the table, blindfolded Mia, and asked her to try to guess what food I am giving her. Another example is when we cooked together seared steak with blue cheese. And all this because she was listening to an episode about the mold that food can sometimes get. And apparently, there is this healthy mold that the blue cheese contains. 
#5 Flexible
Three new episodes come out every week (on Monday, Wednesday, and Friday). As Mia is quite busy with online learning now she chooses on her own when she wants to listen to "Who Smarted" as all shows are recorded. She can also go back and forth through the list of all shows and listen to an old, something that she missed or something she loves to hear again. As a parent, I find this flexibility a wonderful thing. And Mia loves it because it gives her a sense of independence.
#6 It is FREE
Well, if you are now thinking what a fortune is this gonna cost you, let me say it is ALL FOR FREE. You could play the podcast either directly through the official web site of Who Smarted, or you could use your "to go" podcast app that you have on your device(s).
Those friends of mine with children to who I have recommended the podcast are loving it. And it is lovely seeing the kid having their small talks bragging about the things they learned or sharing some fun stories from the home activities. If you need to get some good 10 minutes free of your child to do your work or house chores and have your kid busy, I would say head straight to the "Who Smarted" website.
XXX
The Mermaid