I have not recently shared with you any of our chocolate adventures because our chocolate hunger seemed to be hibernating for few months now. Until last weekend only! When my wee one and her friend Yunshi started whispering and giggling in "secrecy". I knew immediately that they were plotting something. The disclosure of the secret came shortly after when they announced unanimously "We will make chocolate". Since the mini miss sunshines want to make chocolate, I can do anything else but supply them with products and circle around with a rag and a bucket of water.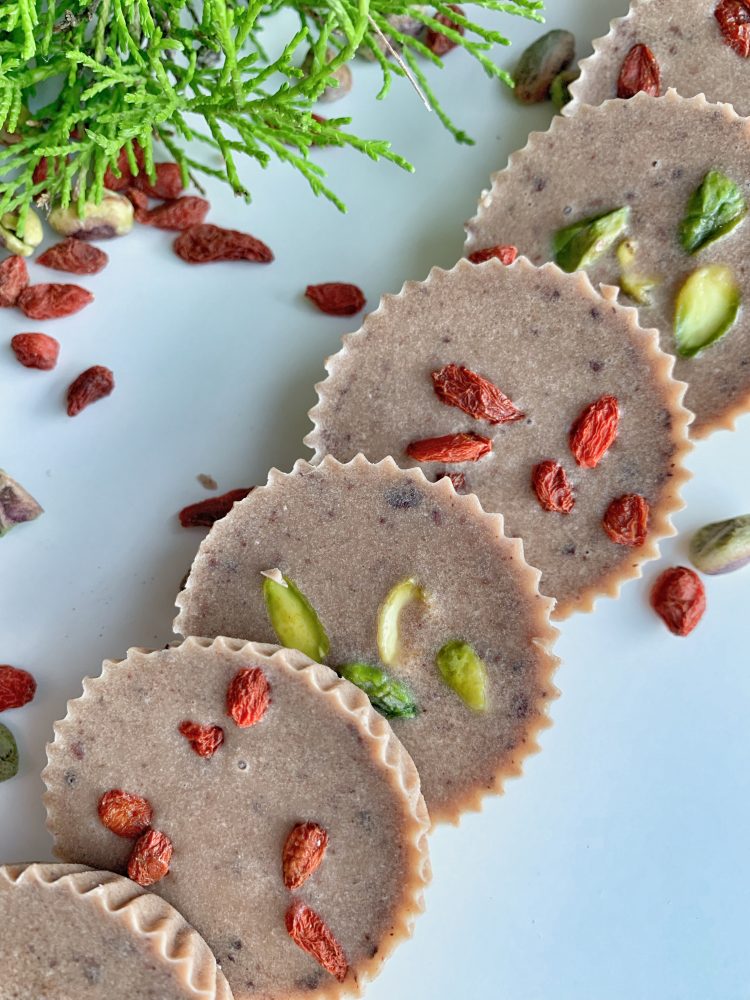 I came up with a new recipe, agreed on a day and time for the chocolate making adventures and rolled up sleeves. Here is all  you need to recreate this gourmet masterpiece alla Mia & Yunshi.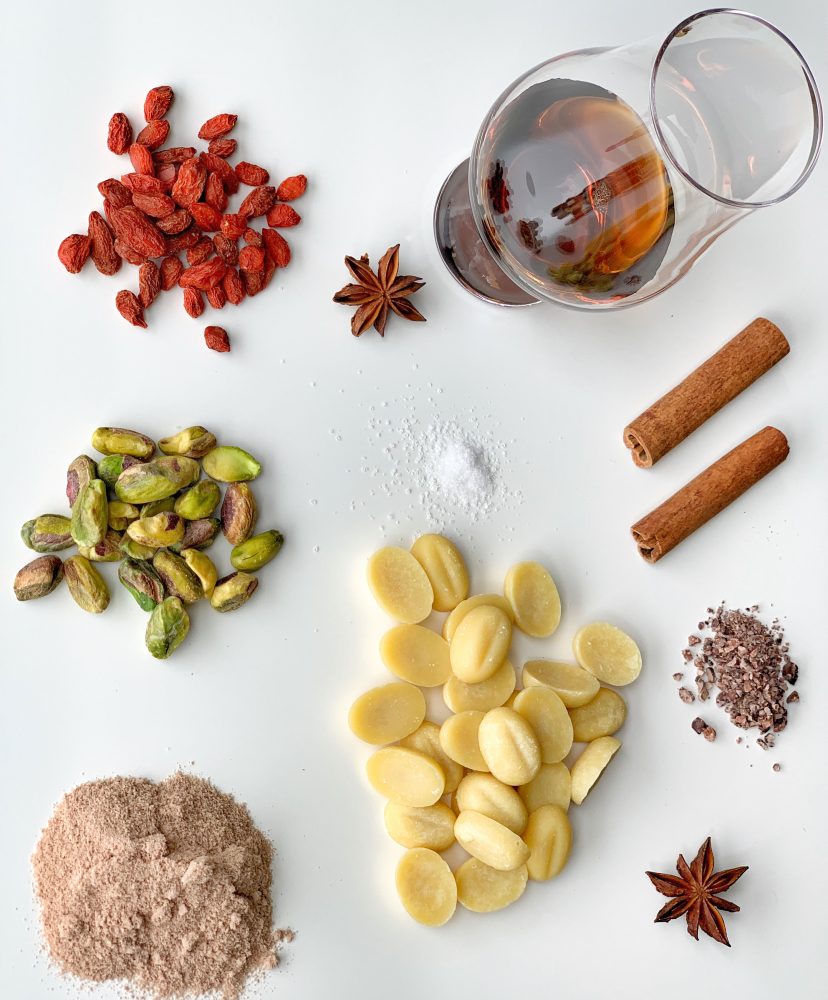 PRODUCTS
200gr cacao butter
3-4tbs agave syrup or 200gr Medjul dates 
3tbs raw cocoa powder
25gr protein 
Pistachio nuts and godji beri for decoration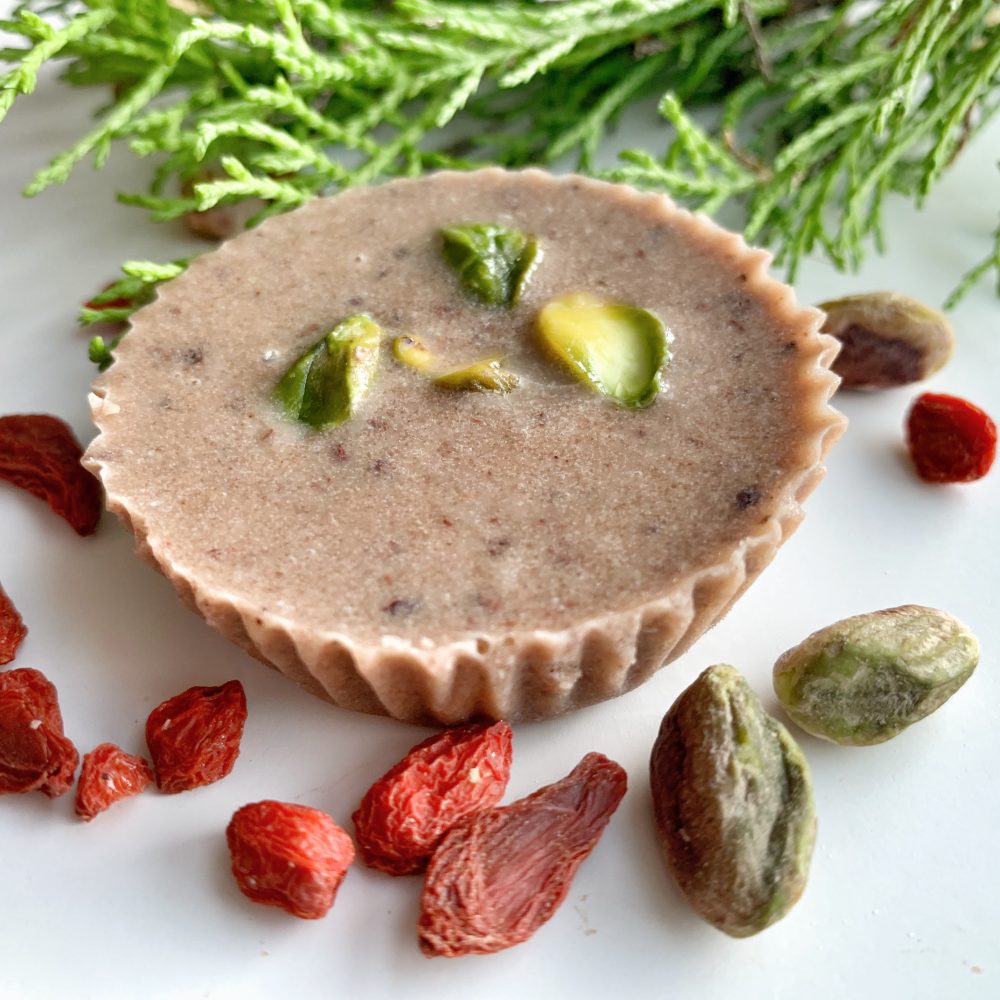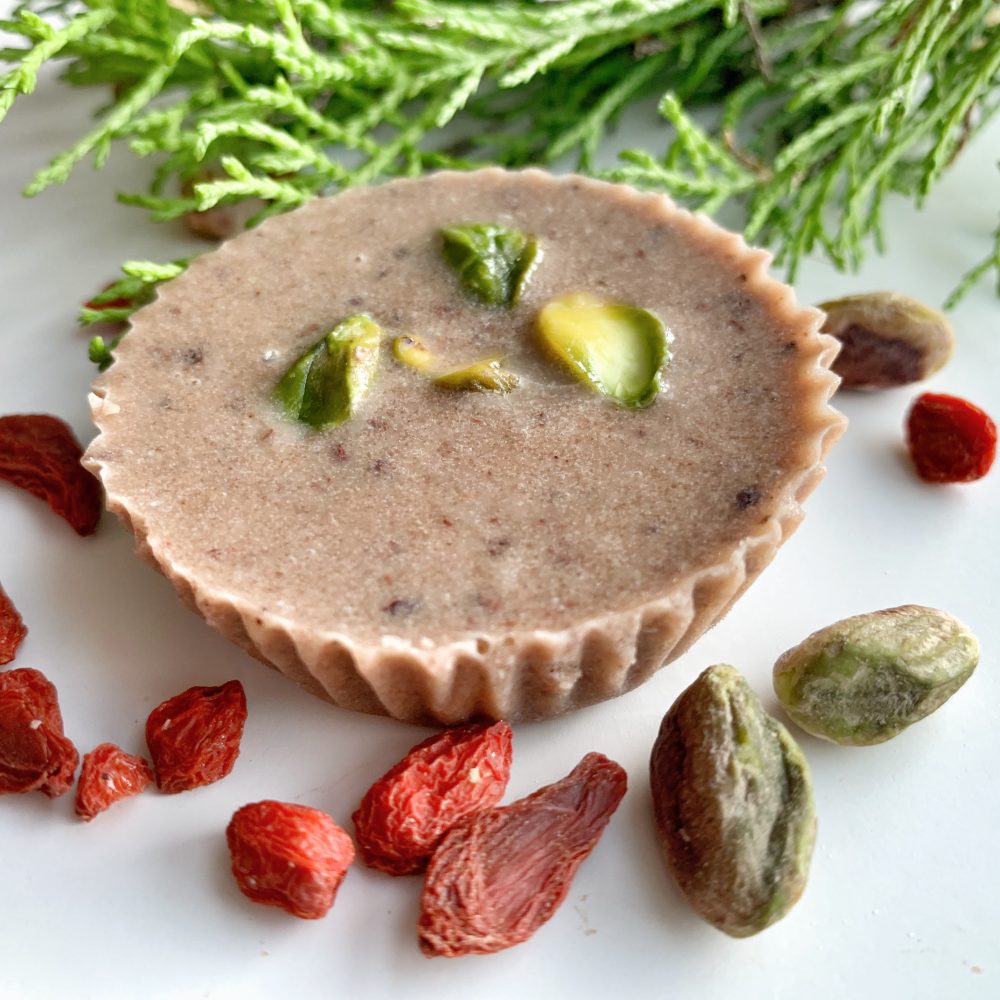 PREPARATION
Melt the cocoa butter bars in a water bath. It takes 2-3 minutes to melt completely and the whole house starts smelling of chocolate. Irresistibly! Put all other ingredients in a blender, pour over the melted cocoa butter and blend until a creamy mixture is obtained. If the mixture is more liquid than you would prefer, add some almond flour. Pour the mixture into candy molds and refrigerate for several hours. Keep in mind that you will reach this last step only provided the small fingers of your mini versions do not eat half the quantity while "stiring".
There are two reasons to replace the coconut butter I used in previous recipes with cocoa one. First, the cocoa butter smells divine and gives an extraordinary taste to the homemade chocolate. And secondly, unlike coconut butter, it does not melt if left at room temperature.
And now, I have nothing left but wish you a strong will so that you do not eat all the chocolate at once! Keep your fingers away from the blender, throw the spoons into the dishwasher and repeat, "I'll just try this very little piece!"
Good luck and bon appetite <3
ХХХ
The Mermaid