Our skin will only ever be as good as our skincare routine. Indeed, sometimes figuring out the correct order of skincare could be quite confusing. Yet, what we use and how we use it, genuinely matters. Layering skincare incorrectly, or for that matter choosing the wrong formulas for our skin type, could render them ineffective or irritate our facial skin. Let me walk you through the steps of my daily skincare routine and introduce you to a lovely affordable brand that delivers results.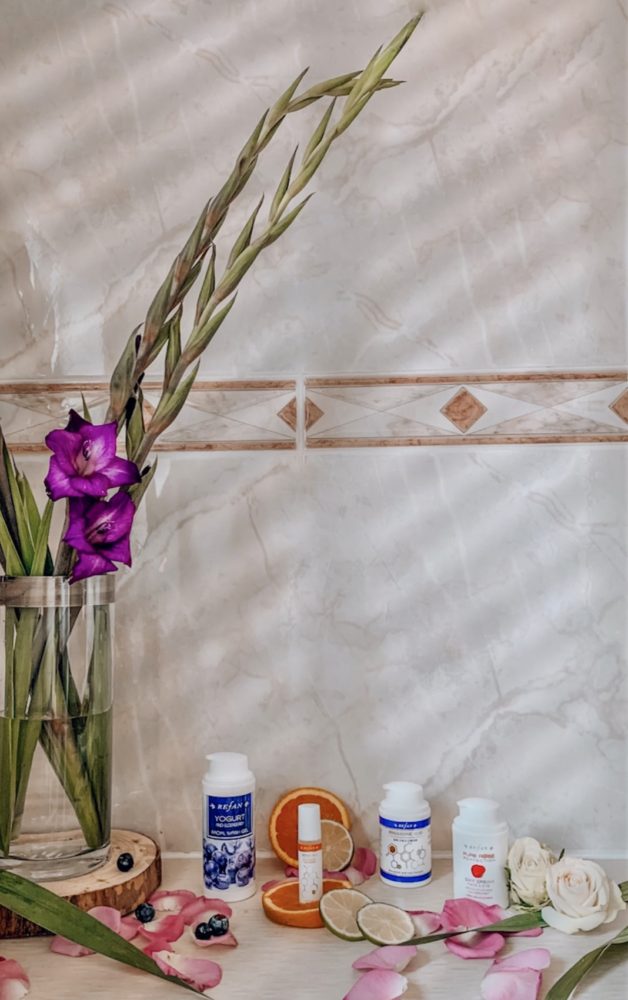 Daily Skin Care Routine Steps
The rule of thumb when applying skincare is to apply the lightest first and the heaviest last since thinner products can't penetrate thicker products.
#1 Cleanse
For the love of all beauty gods, always start with decently cleansing the face before slathering the skincare and makeup.  In order the ingredients to absorb into the skin, it has to be oil and grime free.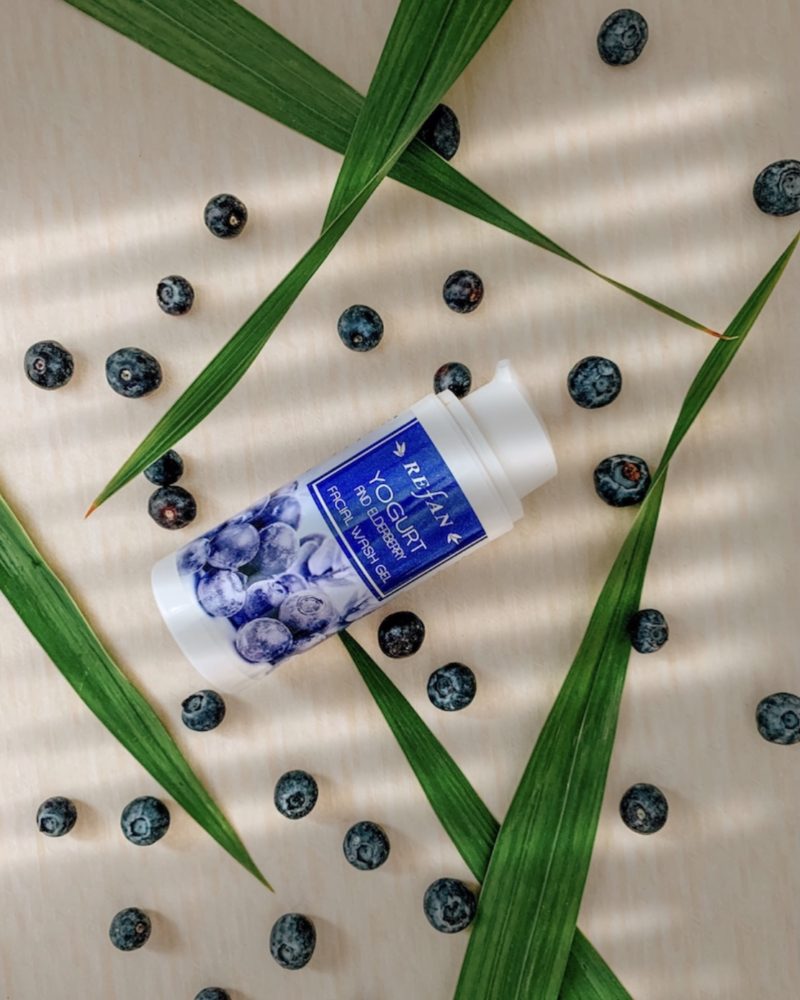 Refan's Yogurt and Еlderberry Facial Wash Gel has been such a delight for my skin lately. I apply to the face using the Clarisonic automatic face brush. It smells divine and has those subtle exfoliation particles that simply take care of every single impurity. It so gently and deeply cleanses my pores soothing and calming my skin, thanks to the elderberry extract. Did you know that it also has anti-inflammatory properties? Such a treat to the skin!
#2 Toner
Toners are essentially just priming the face for ingredients to be better absorbed later and could help balance the skin's pH. I, myself, usually skip this step and rather look for more potent serums and moisturizers to deeply hydrate my skin. The toner is absolutely optional and as such, I usually skip it.
Shall you decide to use one, look for BHA (beta hydroxy acid – great for oily skin) or AHA (alpha hydroxy acid – great for dry skin) filled toners to unclog pores, prevent breakouts and dissolve blackheads.
#3 Serum
In my daily skincare, I usually opt for Vitamin C serum. Its superpower is protecting the skin from the inflammation and damage caused by free radicals during the day. In addition, it also brightens the skin and lightens dark spots over time.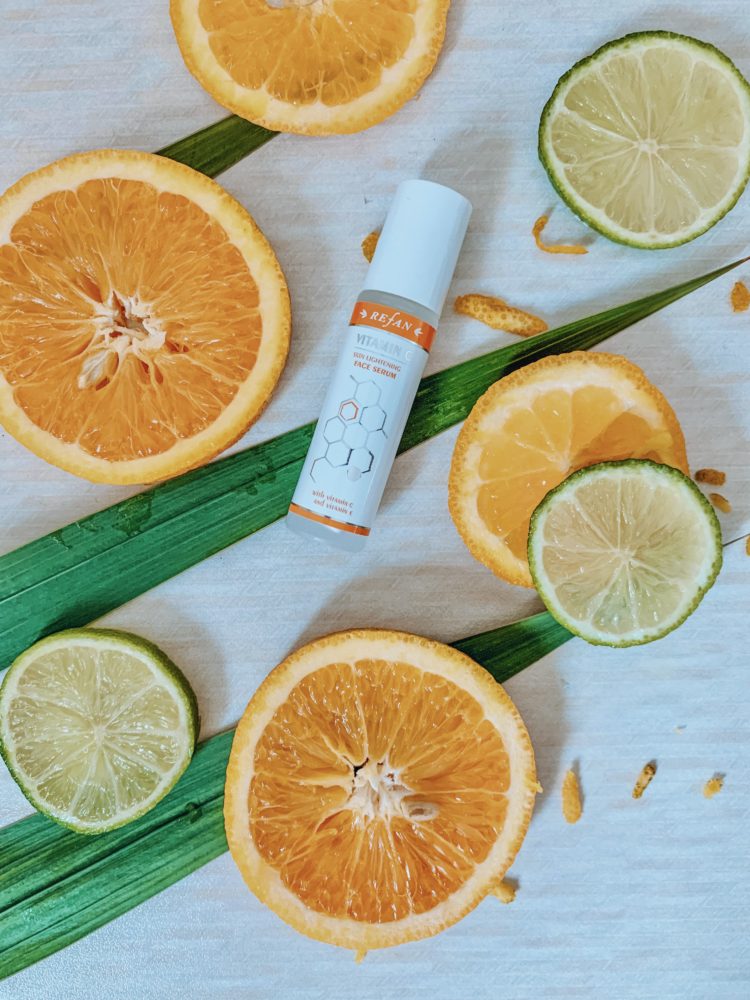 The one that I am currently using is Refan's Skin Lightening Face Serum with Vitamin C. First of all, it has a nice hydrating effect on the skin and gives this youthful glow that I always aim at. Using it more regularly helps to even out the skin tone. These days it is my to-go choice as it protects against sun damage and finally, there is a proper Summer in Scotland. Aleluya!
#4 Eye Cream
As long as you're using moisturizer and sunscreen, your eye area is already getting the TLC it needs. These past few weeks I have opted for using the 2in1 Pure Rose Perfection Eye and Face Day Cream of Refan and despite I spend most of the day outdoors in the sun I feel my skin plump and well moisturized for hours to come.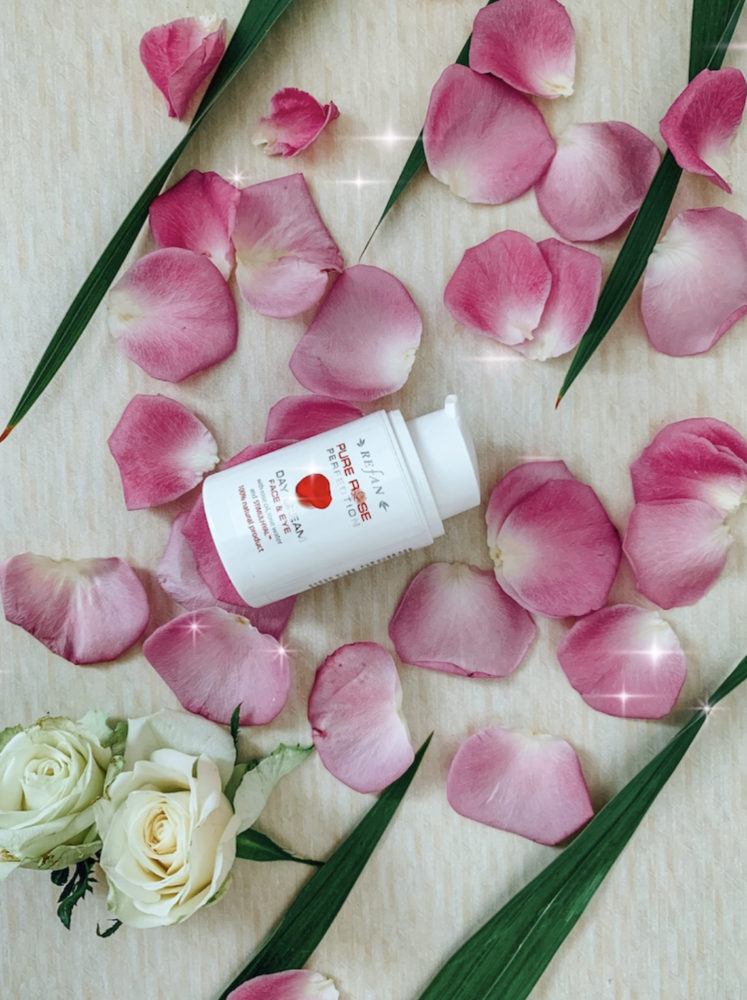 However, if you would like to have a separate eye cream my tip would be to choose one with a rollerball applicator. The cold steel ball helps a bit with fluid retention (the under-eye bags), especially if you keep the cream in the fridge between uses. Also, eye creams with caffeine help temporarily constrict and tighten puffy under-eyes.
#5 Moisturizer
Moisturizers are probably the most important step of the whole routine process. Mainly because they are the sole thing that will keep the skin barrier healthy.  Moisturizers not only infuse the skin with hydration but also trap all of the ingredients underneath it to boost their effectiveness.
These days I have two favorites that I swap every now and then. My to-go choice these mornings is the Hyaluronic Acid Day Cream of Refan which is a light moisturizer that soaks in quickly and does not cause pilling under my makeup. It is quite good for rather dry skin as hyaluronic acid is the building block of moisture retention. It also has collagen in its formula which softens and smooths the fine lines from the endless smiles.  The skin becomes smooth and elastic again. It is also paraben-free.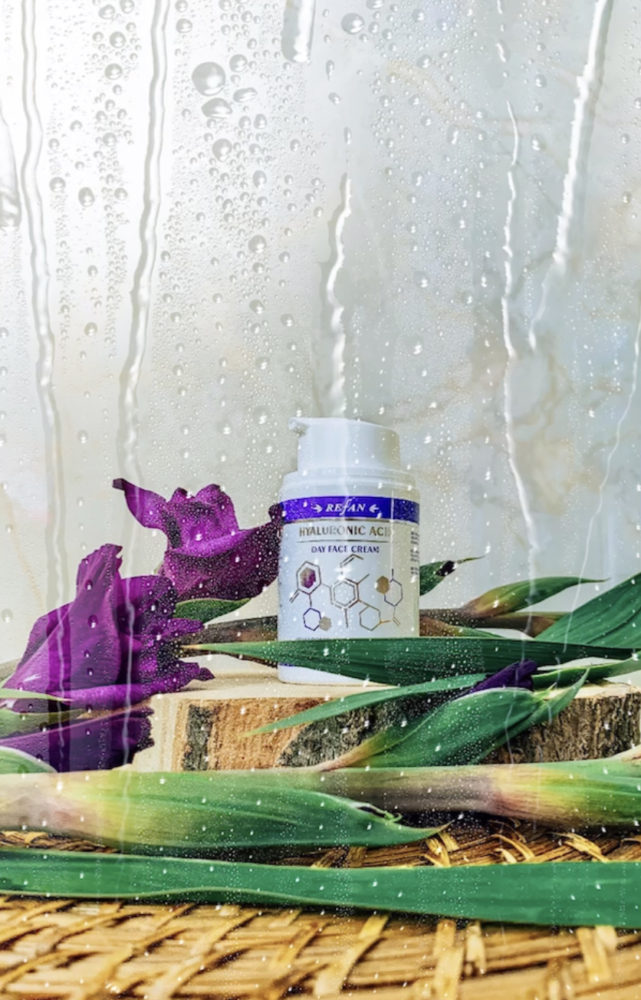 My other favorite is the Pure Rose Perfection Day Face and Eye cream. I am in love with its subtle rose scent that revives my senses from early morning. It absorbs great the less amount I put on my face due to rose oil which is a rather thick ingredient. It keeps my skin plump and deeply hydrated throughout the day without making the skin shine later in the day. It is indeed a 100% natural product.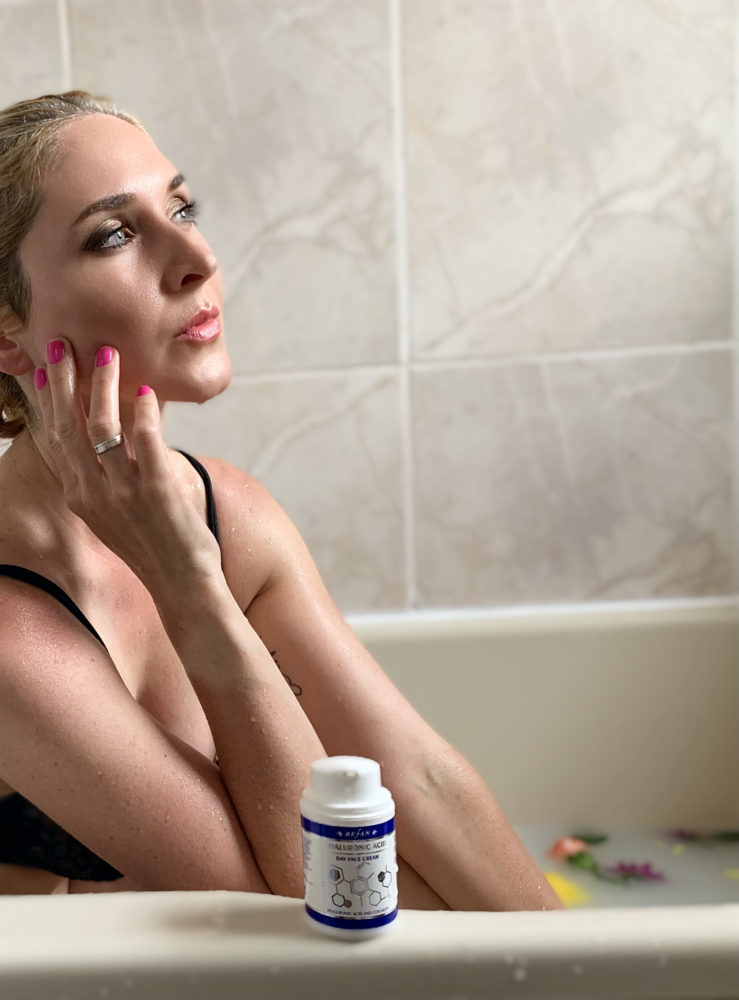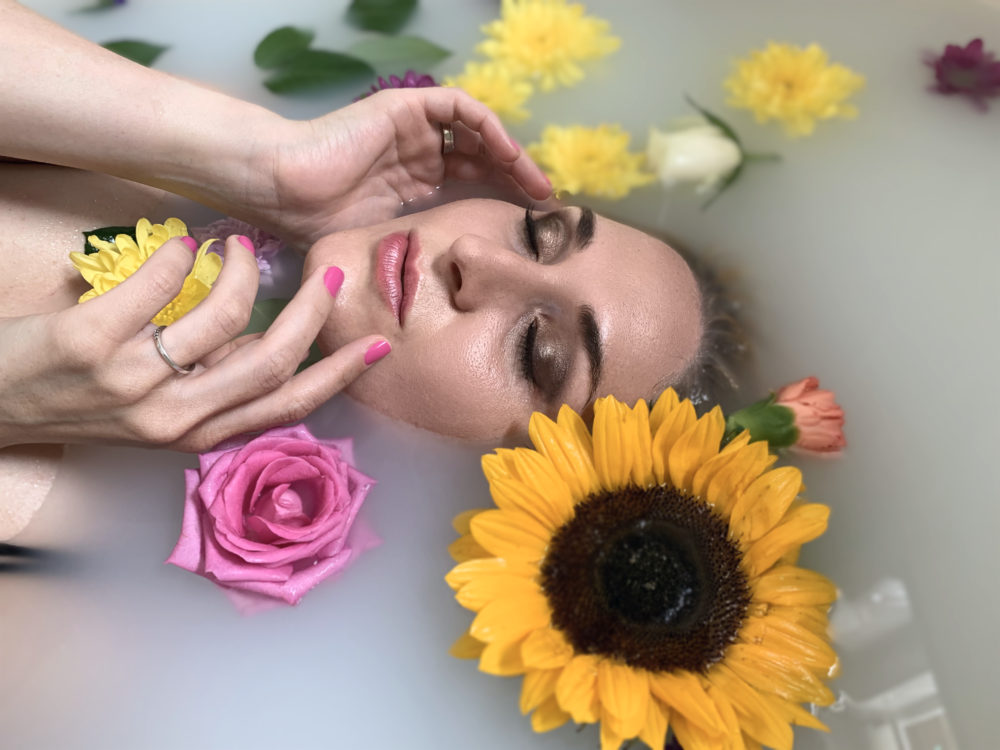 #6 Sunscreen
Last but not least comes sunscreen. The sun is the number one reason why our skin ages prematurely. And the damage it does is not only cosmetic. Skin cancer has been a thing nowadays more than ever. Also, for those of us treating hyperpigmentation without daily SPF use, it's like taking two steps forward and one step backward.
Skincare is a journey. Enjoy the process. Choose the proper product for your skin type and give them the time to start working for you. After all, skincare is not an overnight thing.
It's glow time, ladies! Do not forget to sparkle 😉
×××
TᕼE ᗰEᖇᗰᗩIᗪ