The post-maternity interview is one of the things that most actively preoccupy our minds and take out all our fears from the wardrobe. In the interview with the leading HR specialist Milena Hadzhiivanova, we will look for the answers to some of the most common questions we have as young mothers wanting to return back to corporate life.
One of the most important things during the post-maternity interview is to give confidence because you have already done a lot of effort to balance your personal and professional priorities. You do not need to apologize to anyone about your decision to stay at home and take care of your child. Explain with confidence that this was the best solution for your family and that you are already ready to return to corporate life. Show confidence in your adequate skills and experience of doing your job – familiarity with the industry, the technological changes and environment, and so on. Remember that you can keep up-to-date on all these things through regular contacts with old colleagues, online surveys, and more.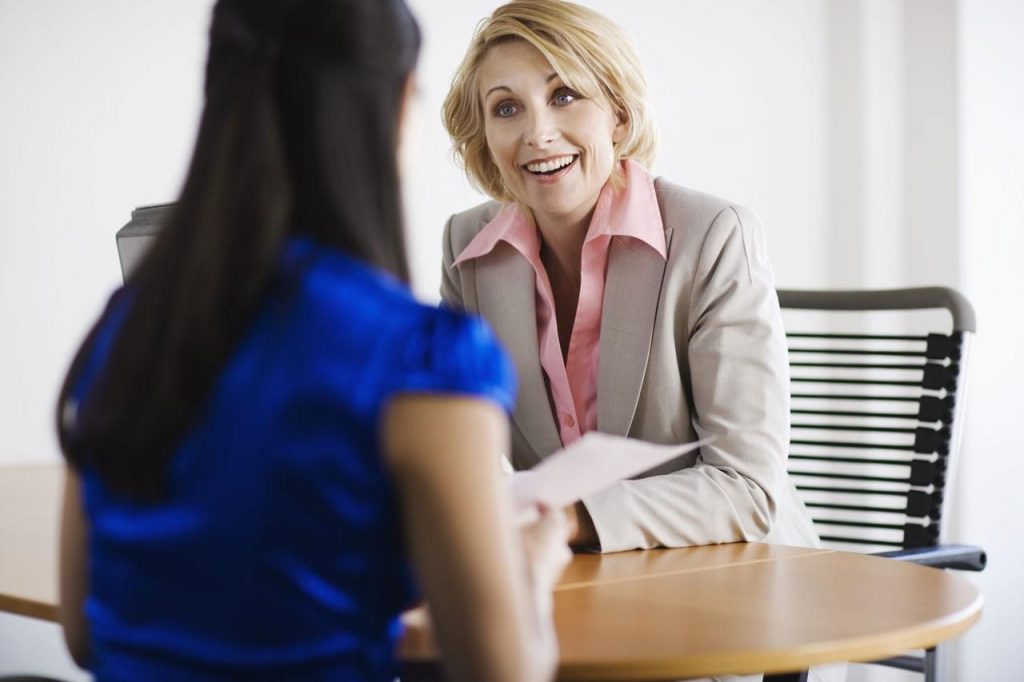 In order to get a more detailed insight into the process of preparing and conducting the job interview so that we are successful and confident, we met with one of the leading HR professionals – Milena Hadjiivanova.
WM: The main concern of women leaving maternity is that they have lost their business skills. How is it appropriate to maintain them during the time they take care exclusively for their child at home?
MH: Motherhood is a special period in which a woman often goes into a completely different mode of existence. The focus is shifted, and the mother's energy (especially if she is raising her child alone) is normally targeted at other priorities.
Nowadays, motherhood (and everything else) seems different.
In the previous decade (when I was raising my child ☺), this period was longer and associated with more isolation. For a year and a half in which I was devoted entirely to my daughter, the world had changed, or at least my professional world. A lot of new things have happened and instead of a year, I had the feeling that my life has stopped for 5. Now it's not so. Social networks, technology, all allow mothers to stay in touch with reality. How good this is – is another matter, but there are opportunities.
I would strongly recommend that mothers take time for themselves – to have this thought and awareness. Doing something that makes them happy … every day – besides the child. There are great online courses … almost for everything! Cheap, affordable, which have the great functionality to be paused and looked at the next moment when sleep is not an essential commodity ☺
WM: How to respond honestly and at the same time adequately to the question of why we consider ourselves a suitable candidate for the open position, given the fact that we have been absent from corporate life for a year or two, and it is possible that we have got out of the business pulse?
MH: My approach and recommendation in job interviews (before/after/during maternity – does not matter) is quite simple – be sincere.
As a person who has met different people in the course of the years, I have heard various well-trained answers, exquisitely structured, with selected words and even pauses. There's no the point. Tell what you think you are doing well (you can use the time with the child to find new things for yourself – for example, combinativity ☺). Be confident in what you say, do it in a human way, and if this is the place where your qualities will be useful to the organization – things will happen. In the modern corporate world, experienced recruiters are increasingly looking for personal qualities. Skills are easy to learn. There is a deficit of values, and open and honest attitude is something that will give you even more peace of mind if you become part of this company.
WM: Do we have to fill the "hole" in our CV, which inevitably appears for our period of maternity? In this case, how is it advisable to structure our CV?
MH: You do not need to fill anything. The hollow facts are much more dangerous. Rather, try to identify how this period of maternity has contributed to your development as a person. What did you do well? What unexpected forces did you discover in yourself?
WM: Sometimes in their fear of losing their dream job after maternity, young women do not respond directly to the question, "Do you have children?" Is this a personal question, and to what extent is it advisable to provide information to our prospective employer (child's age, the possibility a grandmother/grandfather to take care of the child in the event of sickness, etc.)?
MH: I really do not understand this approach – hide information that you are a parent. Of course, it depends on how the question is asked.
I recently gave an interview where they asked me which project I was most proud of and my answer was – with my daughter.
I firmly believe that there is no life at work and beyond. I do not believe in the balance of work-personal life – this puts a contradiction between these things. I have the pleasure of looking at my life as a whole and finding the harmony between my parental and professional roles, and in this sense I would not hide my mother status. Of course, I would not talk about it in detail except if there is some connection with the specifics of the job (business trips, etc.).
Again, I refer to my previous answer – be sincere. If you create another version of yourself (though based on information swept under the carpet, hidden information), you create prerequisites for extra stress.
WM: What are the main signals that can show us that the interviewer likes us or has lost interest in us?
MH: It's almost always clear. Another is the question that sometimes the interviewer is not the decision maker.
You read the non-verbal communication – leaning forward, listening, eye contact, smiling, approaching the chair, inviting someone to join the interview (for a second opinion), extending the scheduled time – these are positive signals for you. Also, on some of the questions you are asked, you can find out if the interviewer is already imagining you in this position. It's fun to read the language that's behind the words.
WM: At what stage of the interview is it appropriate to ask what is the financial remuneration for the position?
MH: If this is worrying you so much and you are looking for a job mainly to cover your financial needs – this is not a good signal. No employer enjoys if the main motivation of the candidate is the size of the salary and everything around it. Of course, it is absolutely clear that this is a factor and both sides have to meet on this issue, this is part of the psychological agreement between the parties, but much more pleasing is the attitude perceived in the questions:
• How could I be useful for this company?
• How the things I know and can do would enable the organization to achieve its goals?
• Am I the right person for this company to grow also thanks to my contribution?
Yes, it sounds strange and opposed to the popular phrase "everyone works for money." That's right! But in fact, the selection process is much more than just agreeing on the salary. Look at it as of a two-way process. On the one hand, the employer has to choose the person with the right attitude, skills and motivation to whom he can pay the appropriate remuneration so that he achieves the company's goals and can provide profitableness and profit. On the other hand, the candidate should ask questions in order to find out if this is where they would want and could do their best, the corresponding levels of remuneration that match their skills, market and status. In either direction, the false information is a time bomb.
WM: Is it a good practice to ask for opportunities for flexible working hours, opportunities for work at home, half-time opportunities, etc.? Does this cause the prospective employer to refuse to offer us the position?
MH: These are adequate questions, of course – for a more advanced stage of the interview.
WM: What questions should we ask at the end of the interview to show interest in the position/company and that we are well prepared?
MH: The questions you ask show what your attitude is. For an experienced interviewer, they are a very valuable source of information. Do not memorize/prepare any questions in advance. Communicate with the interviewer, be mindful that you choose and you are being chosen and every exit from the situation is normal, create human contact and you will know what to ask at the end.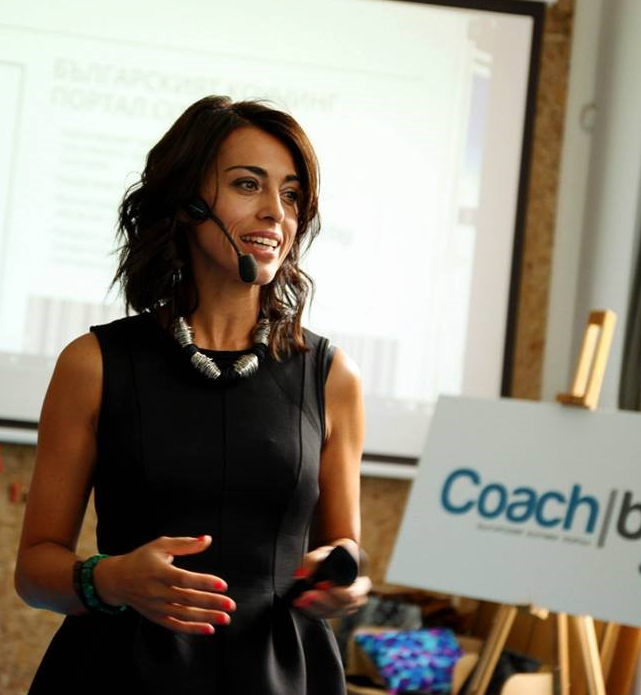 Milena Hadjiivanova is founder and manager of consulting company HVision.
She is a clinical psychologist, Certified Professional Coach, with nearly 20 years of experience in strategic HR projects, organizational psychology and training – over 2,500 consultancy projects and more than 13,000 participants in her training courses. She is a lecturer at Sofia University "Kliment Ohridski". Founder of the Academy for Authentic Leadership.
In her life, she is searching, trying, lively – in everything she does – from photography, through various sports (skiing, water sports, tennis, dancing), camping, traveling. Complete with ideas that challenge the status quo. Mother.
Here are some additional guidelines on how to behave during the interview:
• Maintain active eye contact with the interviewer (s).
• Listen carefully and ask questions.
• Be enthusiastic about your meeting.
• Use a strong and confident handshake.
• Do not sit before the interviewer.
• Do not float in the chair.
• Do not hold your hands in your pockets and do not cross them in front of you.
• Do not look at your watch or phone.
• Move forward slightly to show interest in the conversation.
• Speak clearly and confidently, do not mumble under your nose.
If you can prepare well and stay in control of the situation, and if you are willing in the beginning to show flexibility in terms of salary and position, then you are on the right track to position yourself as the desired candidate.
For more practical advice and guidance on our preparation for returning to work after maternity, read the article, "The Corporate World After Maternity – Practical Advice and Guidelines".
And now, be yourself and make your dreams come true! ?